In all of the beach towns in all of California, Leucadia arguably ranks at the top for Funkiest Little Beach Towns. The town's slogan of "Keep Leucadia Funky" is proudly displayed by residents on bumper stickers, t-shirts, and coffee mugs. Founded around 1870 and named after the Greek island of Lefkada, Leucadia is linked to Roman-Greco influence with streets named after Roman deities such as Neptune, Daphne, and Hymettus. The spiritual influence and bohemian beach vibes are at the center of life in Leucadia today. The local Leucadia residents are a tight-knit crew of professionals, families, and beach enthusiasts who welcome visitors and new neighbors with open arms. If you need convincing that Leucadia is one great place, let us count the reasons for why you should live in Leucadia below.
Live in Leucadia for Those Laid Back Vibes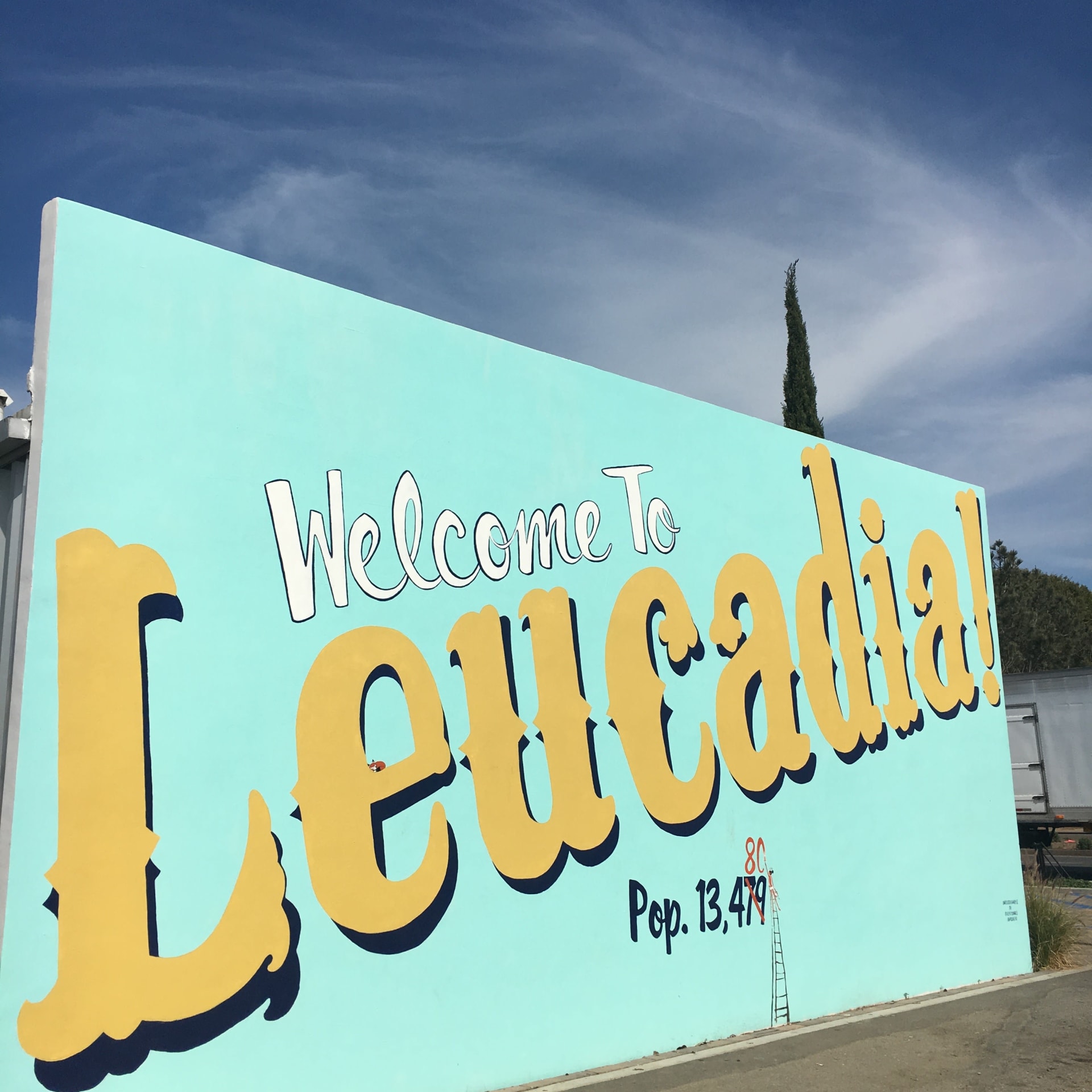 Something we come across a lot with those coming to hang around in Leucadia, is people commenting "Everyone is so relaxed here". Maybe it has something to do with all the fresh ocean air or the close proximity to yoga studios, but people in Leucadia walk around with a sense of care-free air about them. This makes it a great place to feel at ease if you live in Leucadia and is a pretty contagious mind-set.
If You Are Seeking an Artists Mecca, Live in Leucadia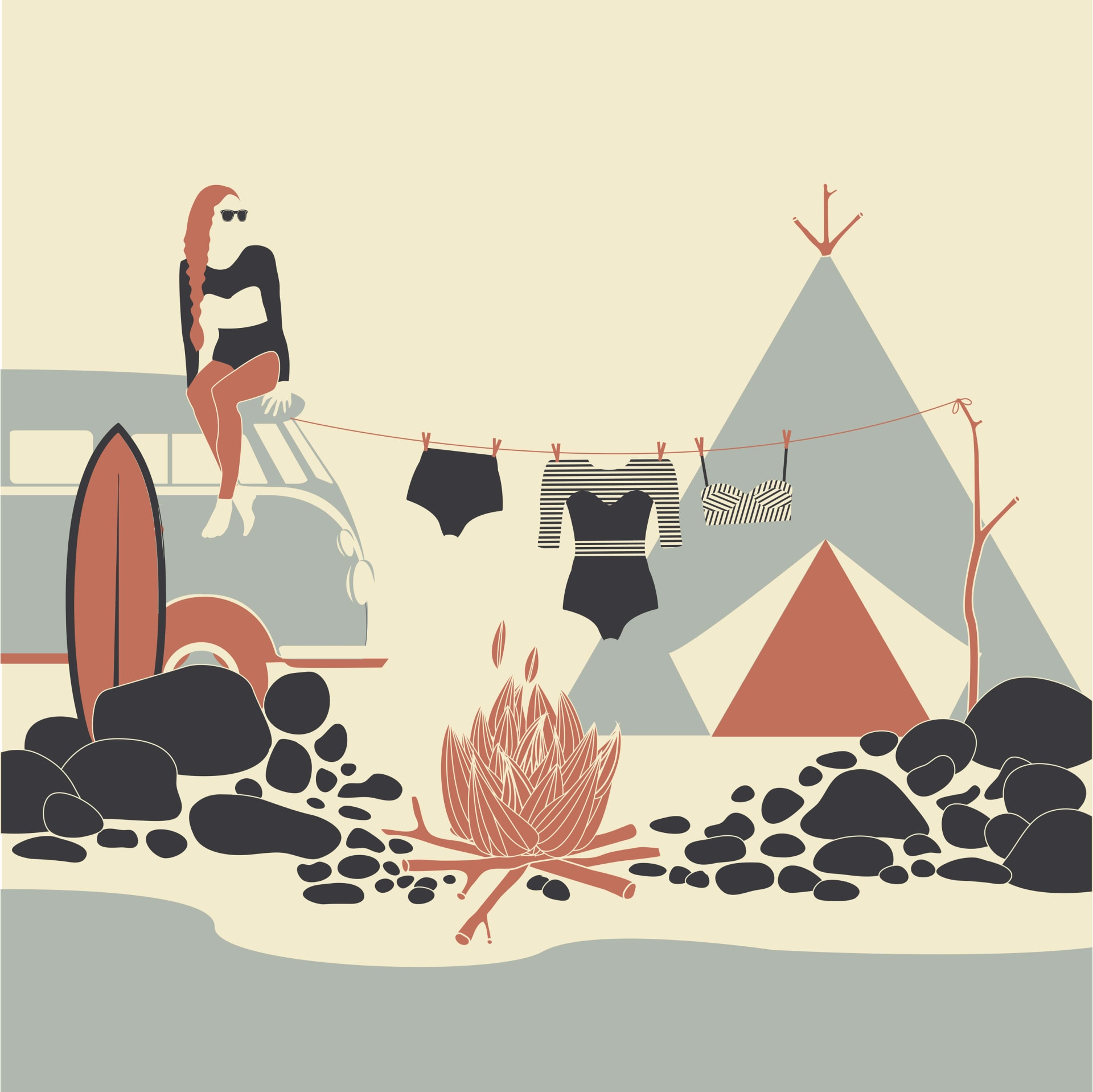 Southern California beach culture often inspires artists to take up residence and create some really beautiful art. Leucadia is also known as "The Art & Soul" of Encinitas. Walking down the street to get coffee at Coffee Coffee or Pannikin you will notice street art in nooks and crannies all over town. The Leucadia Art Walk is a great time to scope local artists and become a collector.
Find Close-knit Community Living in Leucadia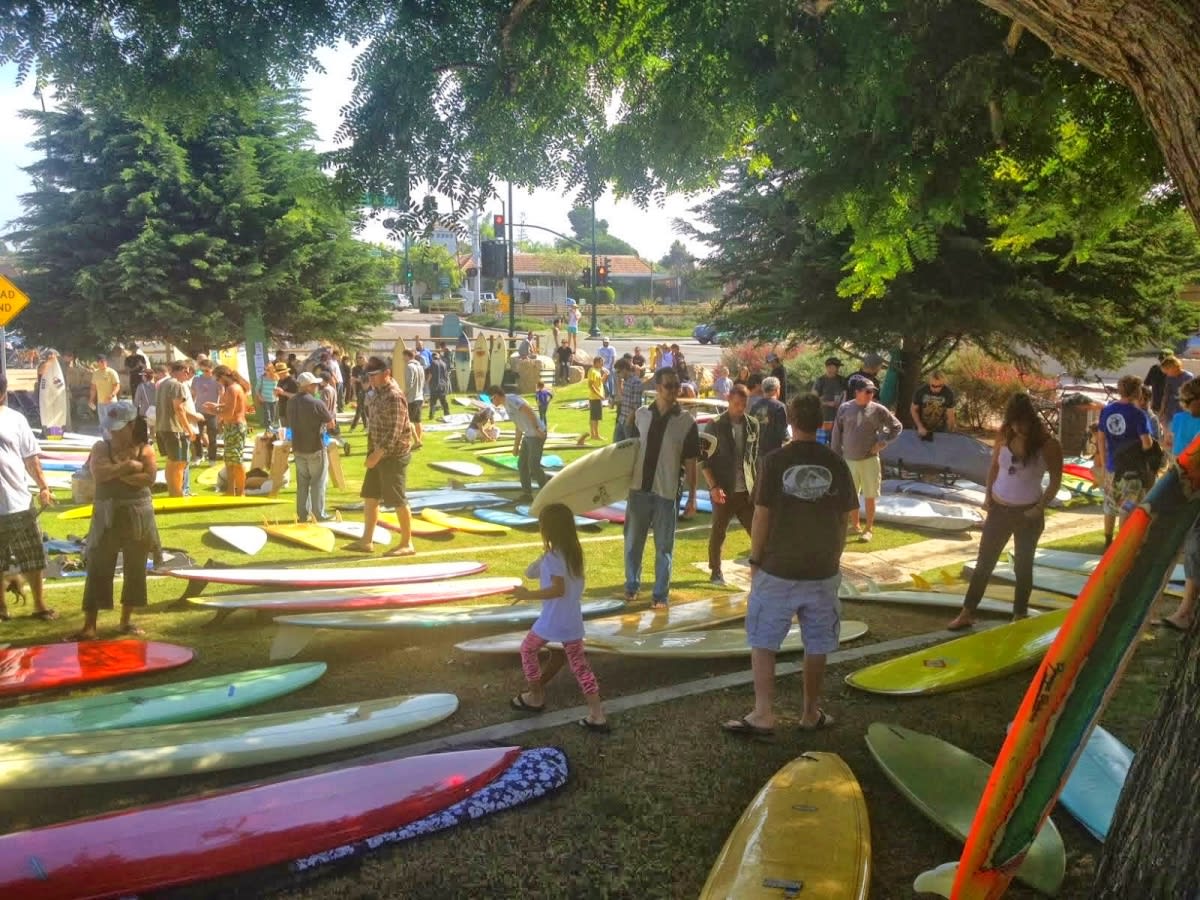 From the local farmer's market to a community board swap, Leucadia is a community that constantly encourages neighbors to gather together and enjoy community living. Leucadia Mainstreet 101 Association was started in 2003 to provide a place where community can come together, track local events, and provide membership opportunities to those who want to get involved.
Live in Leucadia With Tasty Local Eats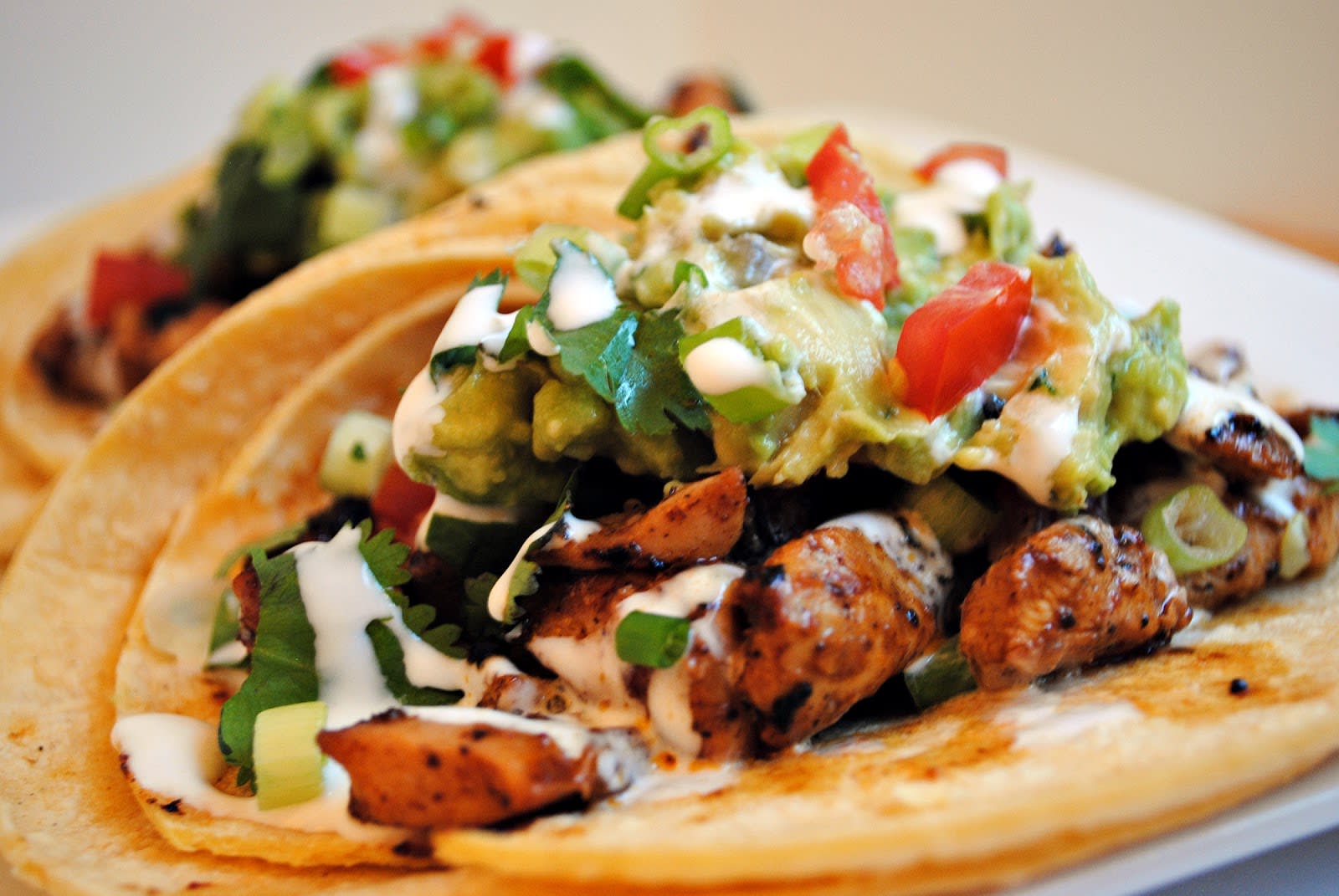 Stand in the middle of Leucadia and throw a stone; chances are you will hit a local restaurant with delicious food. Since this subset community of Encinitas is so small, chances are that you will also be within walking distance to some of the most popular spots to chow down. Some of our favorites include Haggo's Tacos,
Fish 101 Restaurant
, Mozy's Cafe, and Yu Me Ya Sake House to name only a few. Live in Leucadia and you will never run out of amazing culinary options.
Live in Leucadia 's Gorgeous Beach Homes
There is no doubt that the homes in Leucadia are as eclectic as the people. From gorgeous bluff-top residencies to quirky 1970s A-frames – there are homes for every taste and style. You will find homes for sale in Leucadia just West of the I-5. Beach bungalows your thing? Live in Leucadia and find a cozy cabin by the coast. Love newly built custom homes? You bet Leucadia has those. Although prices tend to be on the higher end because of the close proximity to everything awesome, you still may be able to find the dream home that works for you.
Jaw Dropping Beaches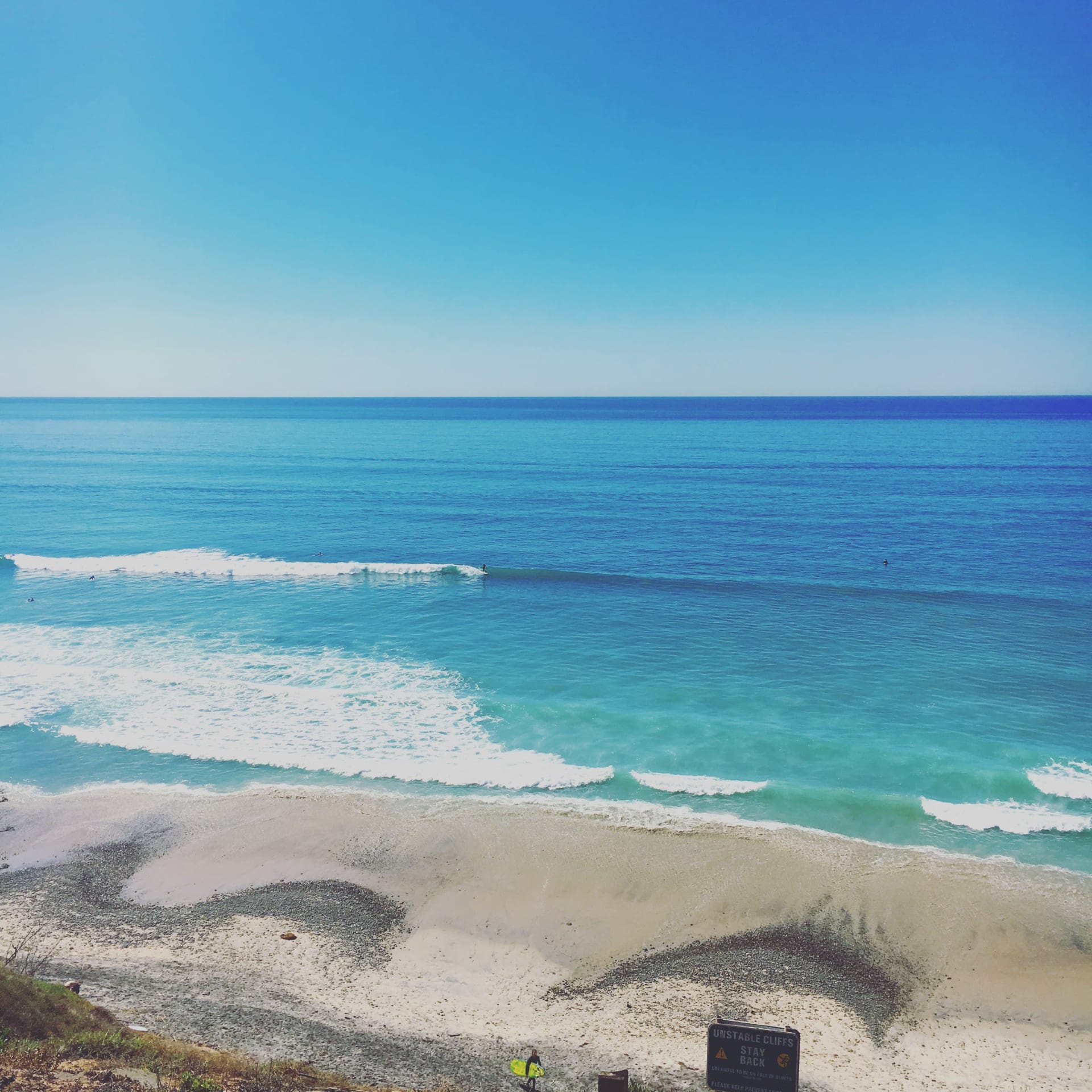 All hail the emerald waters off the coast of Leucadia! Those views, the waves, the sandy coves – this is truly why we love to live in Leucadia. The picture above is of the classic Beacon's beach overlook – this is a great place to hang at low-tide and snag a surf session. Grandview is another classic spot to dig your toes in the sand and park your beach chair for the day. Other close beaches include Moonlight Beach to the South and South Carlsbad State Beach to the North. Grab your beach towel and bask in the sun – this is one of the many perks of living in Leucadia.