You pick out your clothes, sunglasses, shoes, and even your hairstyle. So when it comes to finding the perfect home, do you know what your Encinitas home style is? Lucky for us, our beautiful Encinitas beach town offers too many architecturally diverse homes to count. You can have your pick from classic beach bungalows to stunning Spanish-inspired dwellings. So do a little digging and figure out which Encinitas home style is right for you.
Does Your Encinitas Home Style Lean Towards Southern Europe?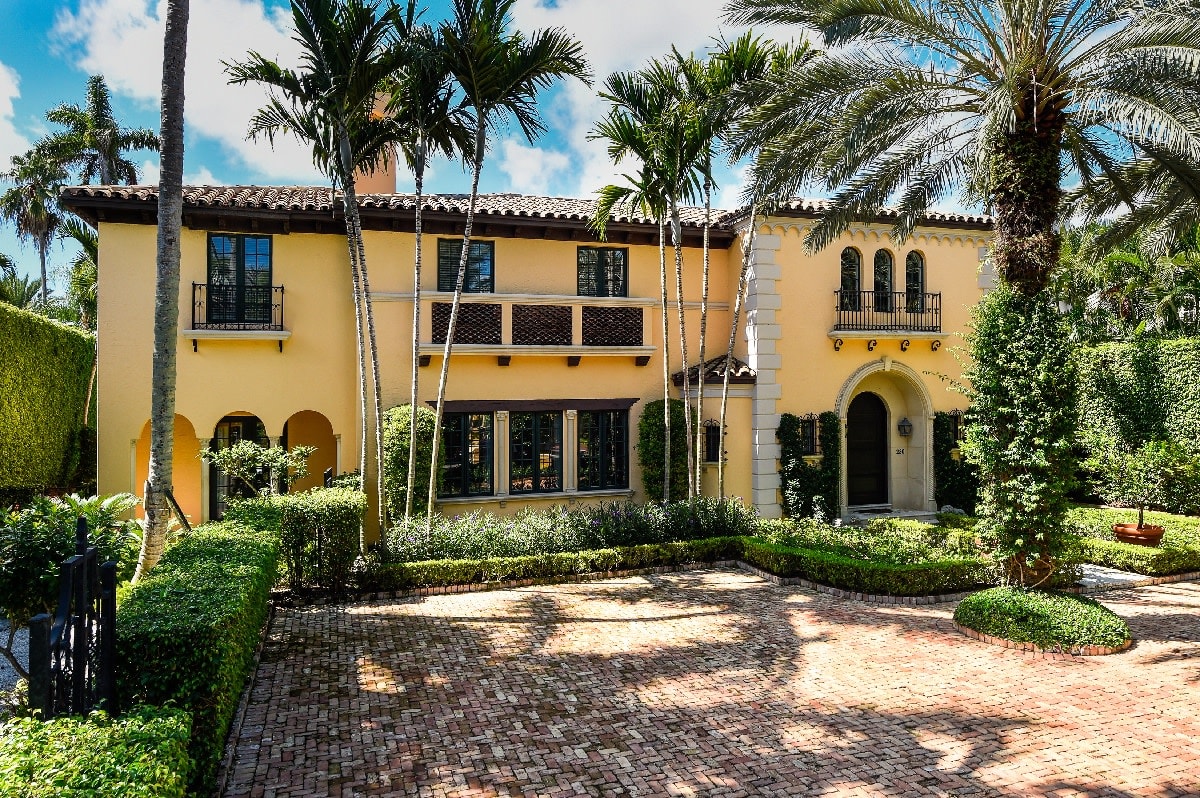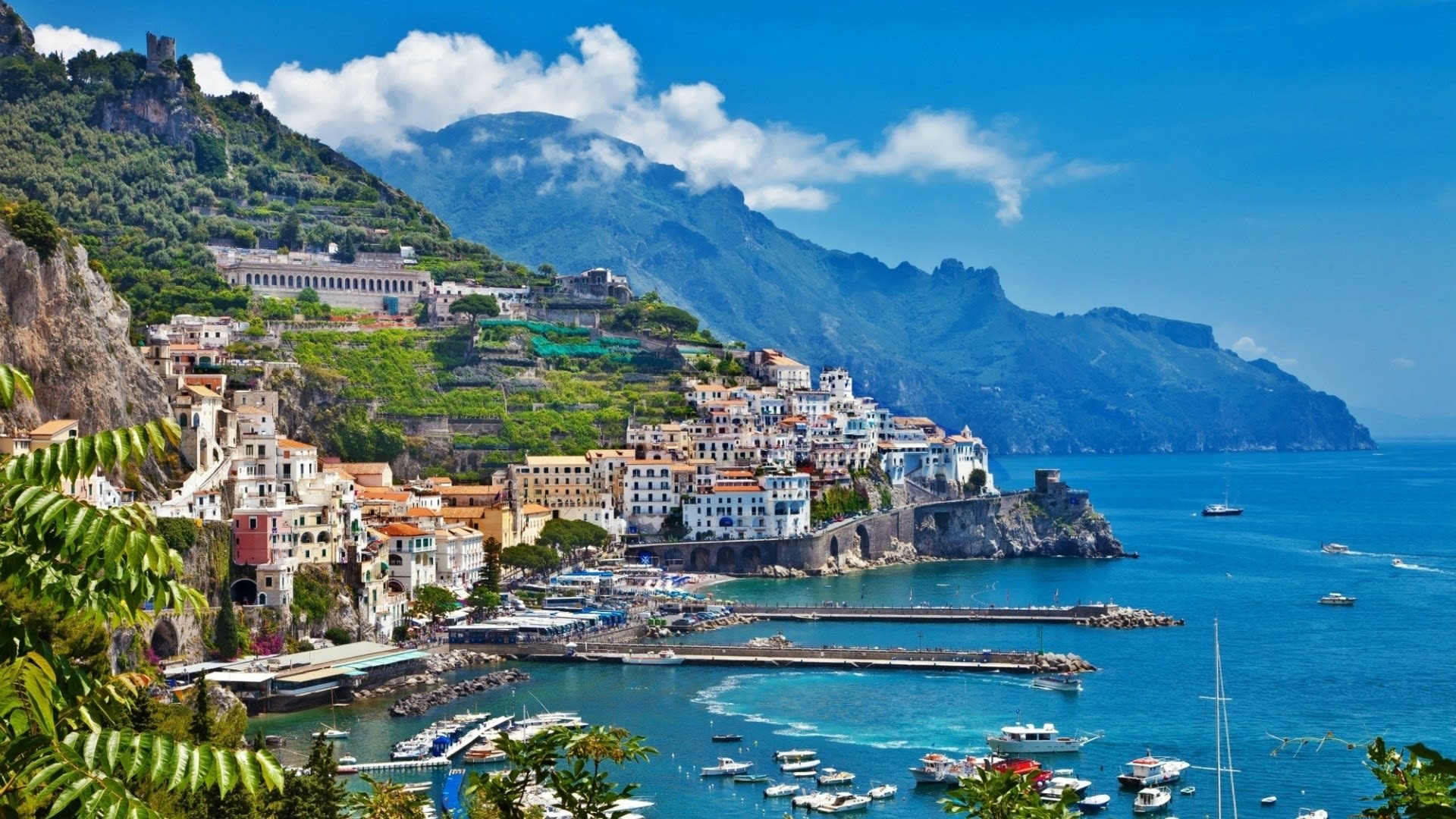 What You Love
Big stunning homes, Red Tile Roofs, and the feeling that you have gone on a trip to the Southern reaches of Europe.
Your Favorite Vacation Spot Would Be
Hands down you would love to jet set off to the Greek Isles or find yourself sipping Sangria in Spain. The classic and traditional vacation of a Mediterranean getaway is all you could ever dream of.
Your Encinitas Home Style is
California Mediterranean. From the stucco walls, red tile roofs, and European charm; A Mediterranean-style home will have you feeling like you have moved to the Amalfi Coast to eat the best pizza in the world and take in the emerald coastal views. You like big and airy homes with classic architectural finishes.
Could Your Encinitas Home Style Transport You to A Crab Bake In The North East?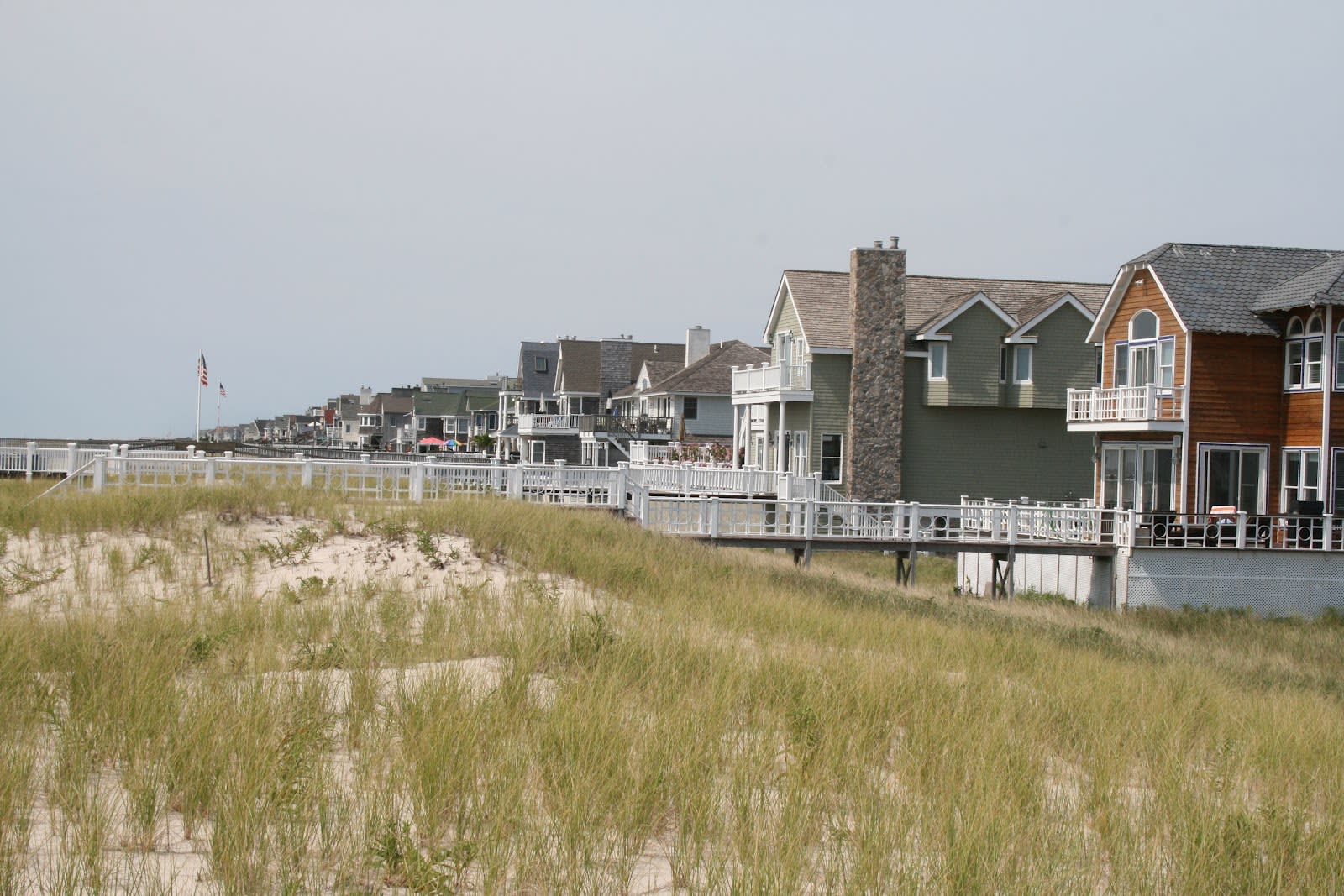 What You Love
A little bit of East Coast Flair, New Englander accents, Adirondack chairs, front porches, long strips of gently sloped white sandy beaches, and a touch of nautical style.
Your Favorite Vacation Spot Would Be
Summer in the Hamptons, or perhaps a sleepy fishing village off of North Carolina's Outer Banks. Either way, you love the feel of coastal breezes, walking on soft sand amongst the dunes, sipping on sweet iced tea, and eating fresh seafood right out of the ocean.
Your Encinitas Home Style Is
Cape Cod – Coastal Cottage. You love the look of softly-hued homes with classic white trim, wooden or natural shingle siding, and beach grass as your landscaping. Two-story homes with bright windows and of course beadboard to decorate your interior. Your home style gives a wink and a nod to Kennedy's vacation home in the NorthEast and nautical living.
Perhaps South of the Border Inspires Your Encinitas Home Style?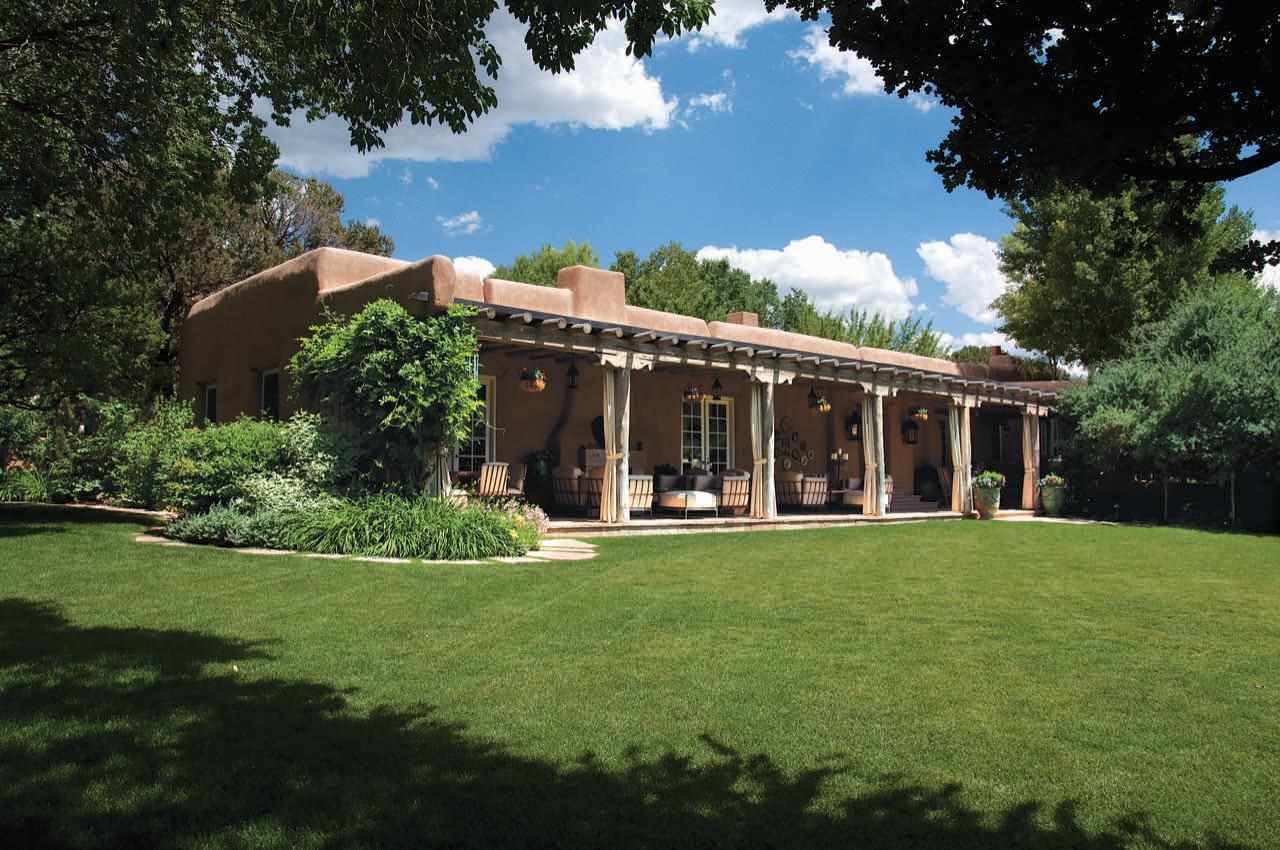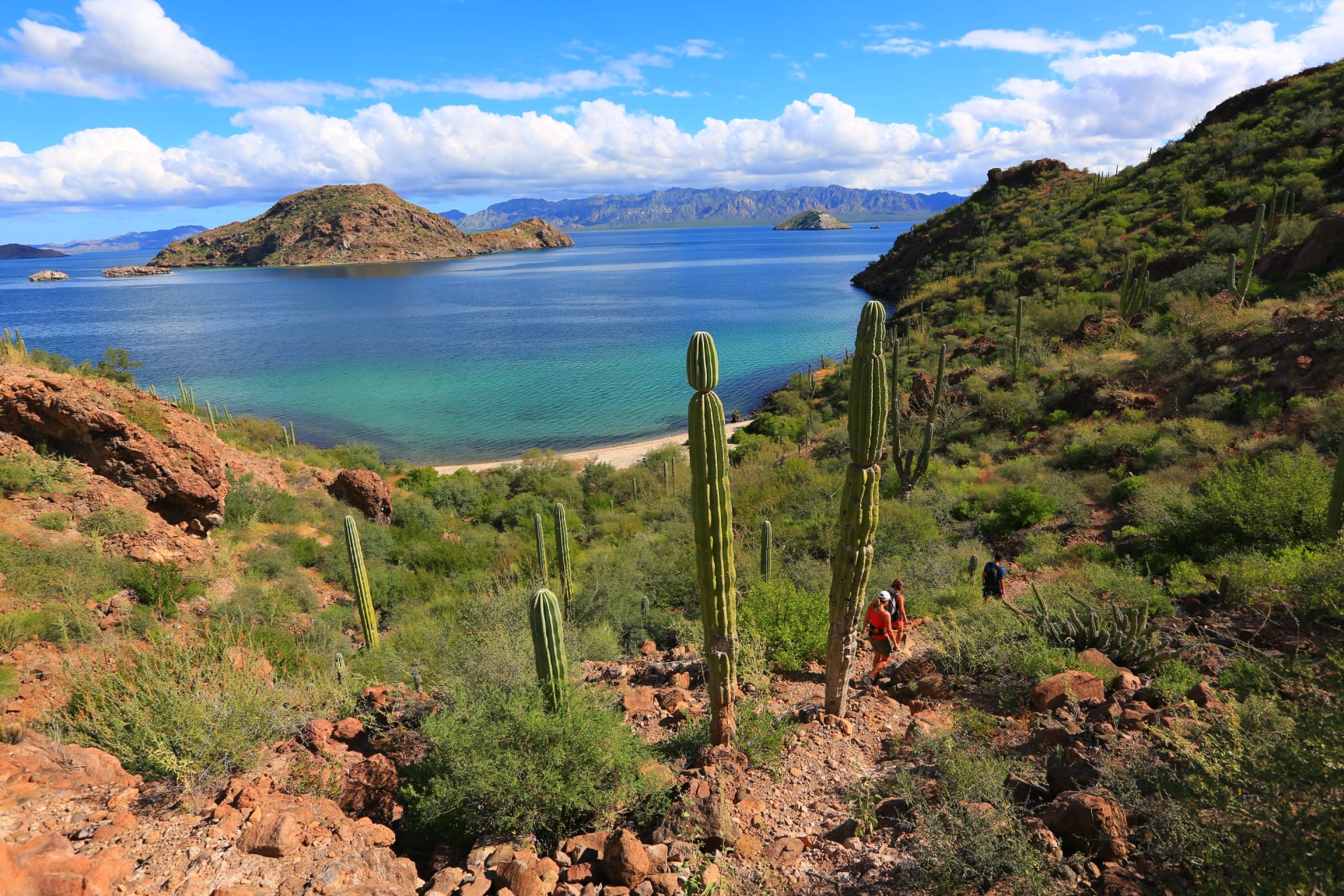 What You Love
The arid climate of a desert oasis, succulents of all types, the color of nature, living so close to Mexico, and the ancient natives that used the surrounding natural resources to build a shelter.
Your Favorite Vacation Spot Would Be
Anywhere you can enjoy the hot dusty air – possibly Santa Fe New Mexico or traveling to the tip of Baja where dirt roads and Mexican blankets are the norm. A place where you can take scenic desert photos and enjoy the sun's rays like a lazy lizard is appealing to you.
Your Encinitas Home Style Is
Adobe. This style of the home truly blends into the natural surroundings of the San Diego desert climate and uses natural materials for its beautiful sandstone appearance. From a hacienda in your backyard to the beautifully curved corners of your Spanish/Mexican-inspired home, this style suites desert worshippers the most.
Your Love For All Things Well Made Might Inspire Your Encinitas Home Style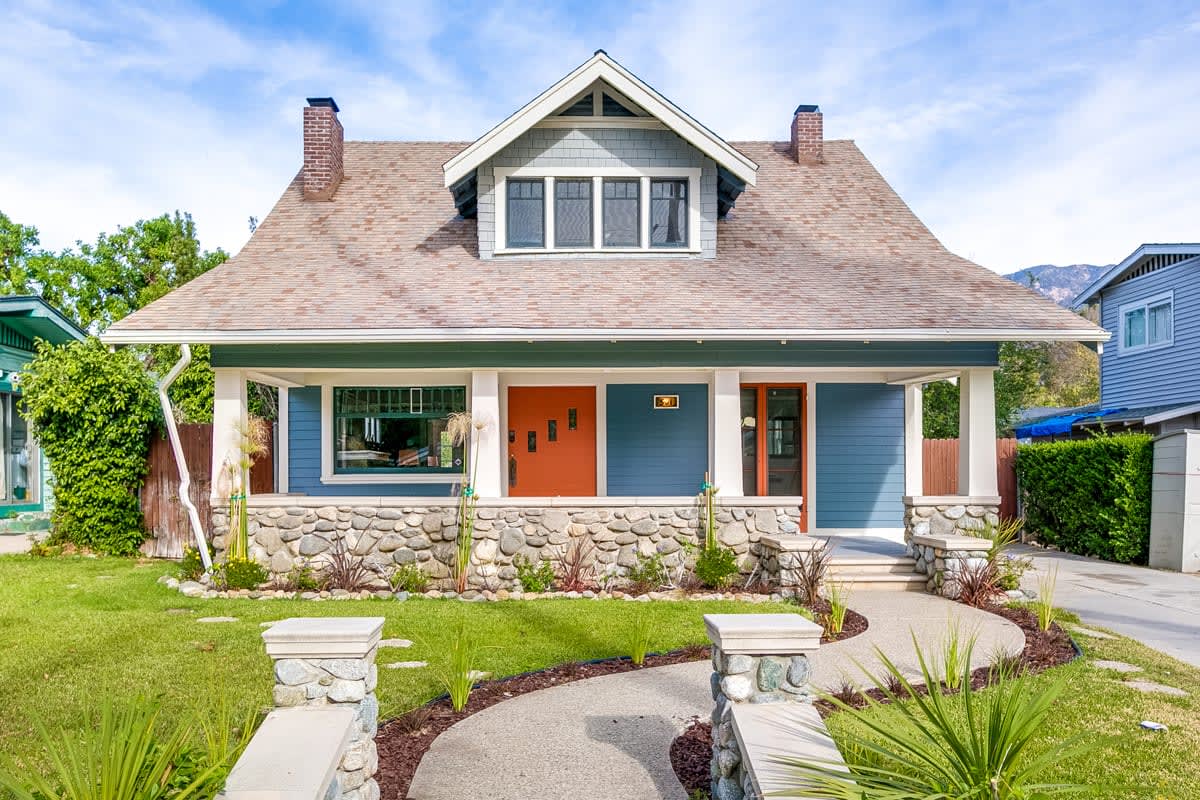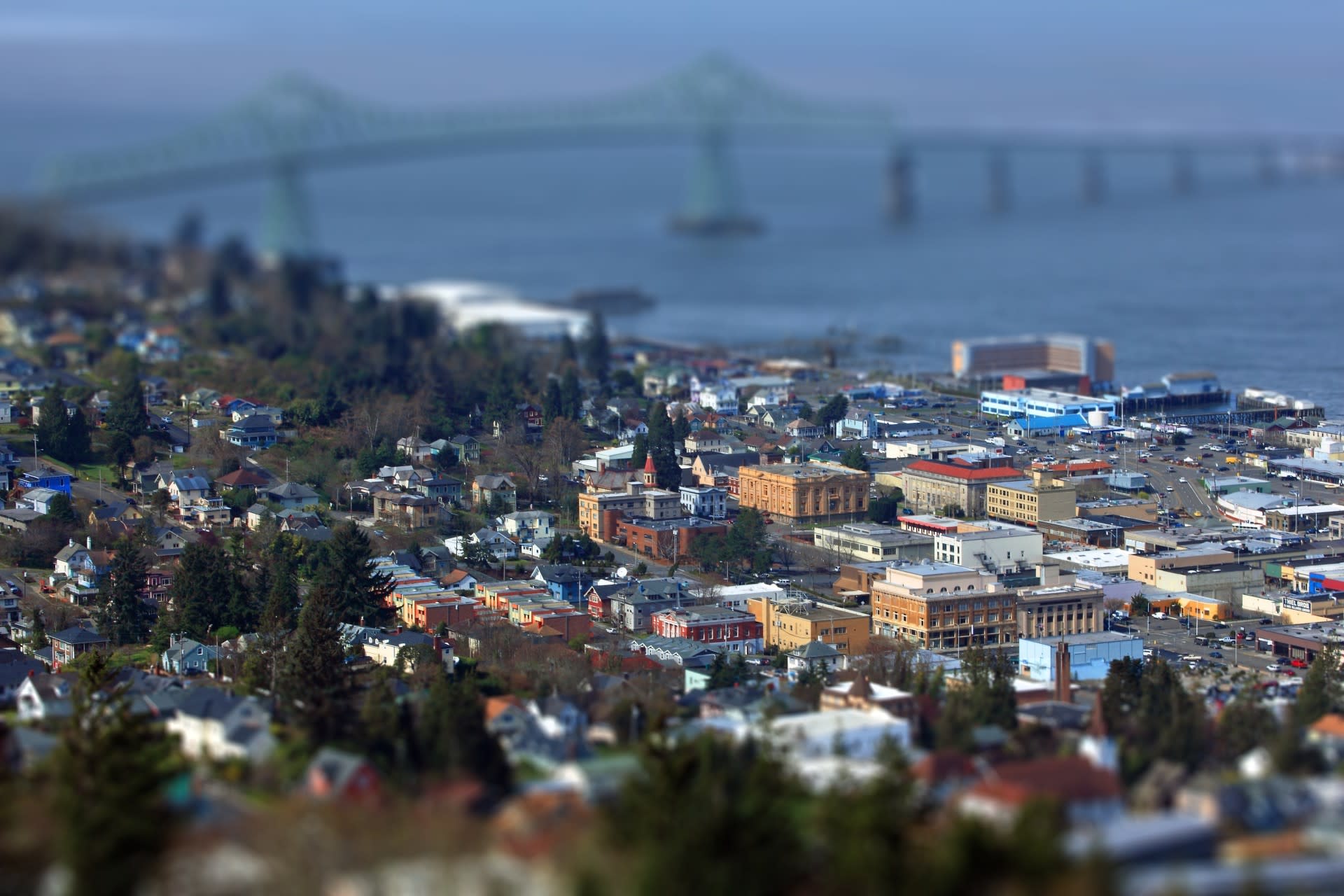 What You Love
Nick Offerman's "Paddle Your Own Canoe" book, simple and classic design that is tried and true through history, collecting antiques, visiting small towns in the Pacific NorthWest, small and quirky spaces, and saying "Oh that has so much character".
Your Favorite Vacation Spot Would Be
It's a tie between Portland, Oregon, and Pasadena, California. You love classic places with character. Finding a tree-lined street to walk down and a cozy coffee shop to duck into makes you feel like you can truly relax. That small-town feel is what you seek in a vacation, and a bonus if this town has tons of history to discover and possibly a great museum to visit or a place to air bnb with an art studio out back.
Your Encinitas Home Style is
California Craftsman. From the welcoming front porch to the cozy floorplan the California Craftsman provides something unique for you to take in. You appreciate the history behind a well-made home with a few creeky wooden floorboards, and an artsy vibe. You don't need a lot of square footage, but you want each corner of the home to hold a unique story.
If Mad Men's Design Made You Drool, You May Have Found Your Encinitas Home Style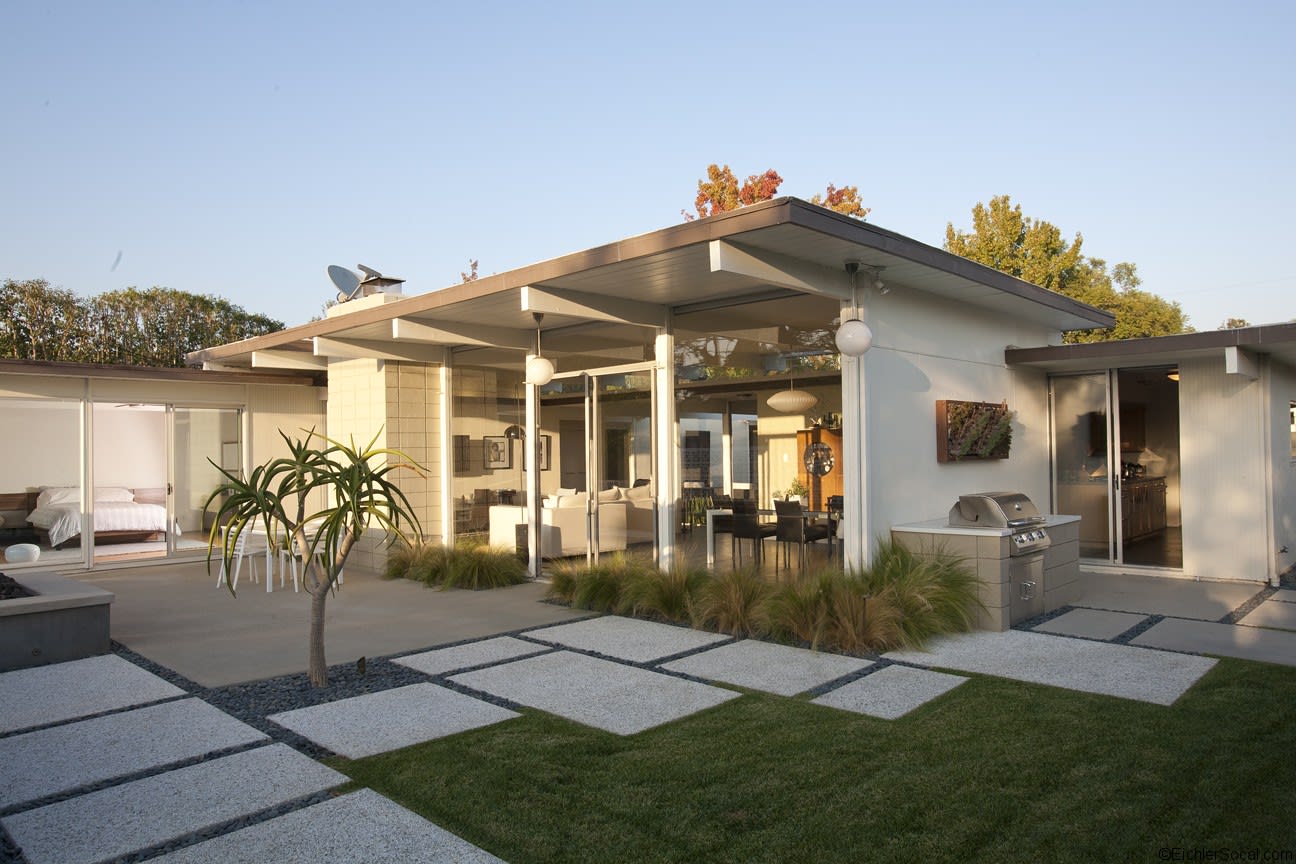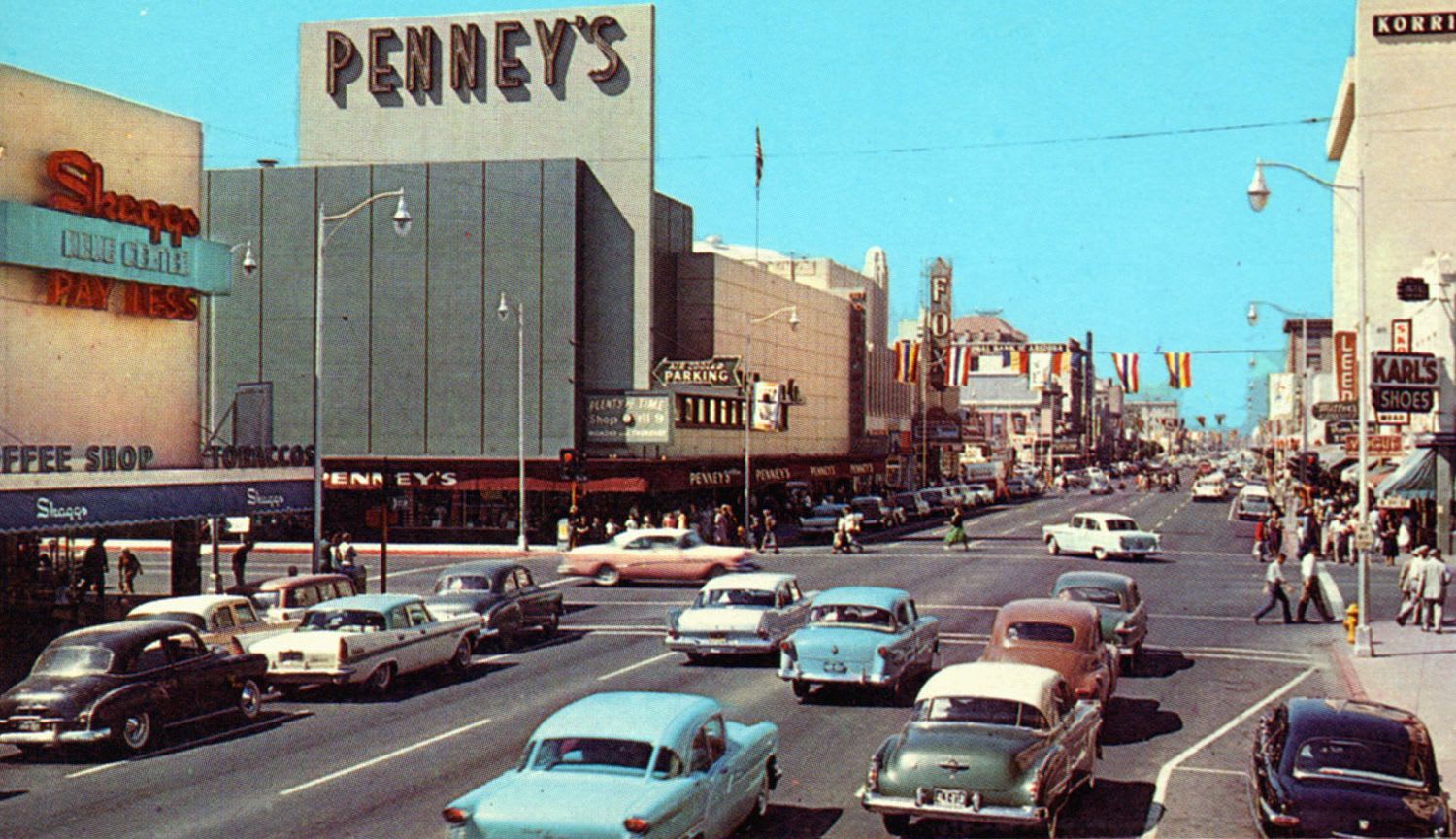 What You Love
A great classic car like a 51′ Chrysler New Yorker, old school gender roles, drive-in movie theaters, the town in Edward Scissor Hands, "the good old Days", calling soda "pop", watching re-runs of Happy Days, and nicely tailored clothes.
Your Favorite Vacation Spot Would Be
Perhaps Cuba where you can ogle at all the old cars and a country stuck in time or somewhere in the Midwest, where old factories from the 50s are still standing. You love visiting places with great antique and vintage shops to search for classic Sears clothing (back when it was top quality). You want to find the perfect old-school diner to get a malt shake in and put on some records on the jukebox.
Your Encinitas Home Style is
Mid-Century Modern. From the clean lines of Eichler homes to the still wildly popular Danish furniture and design – the 1950s were a time for beautiful homes that are still classic to this day. You particularly love homes that bring the outdoors inside with floor-to-ceiling windows and doors. Retro fixtures, warm walnut wood finishes, and the first idea of an open floor plan are something you seek in a home.
Do Open Spaces and Simple Lines Hint to Your Encinitas Home Style?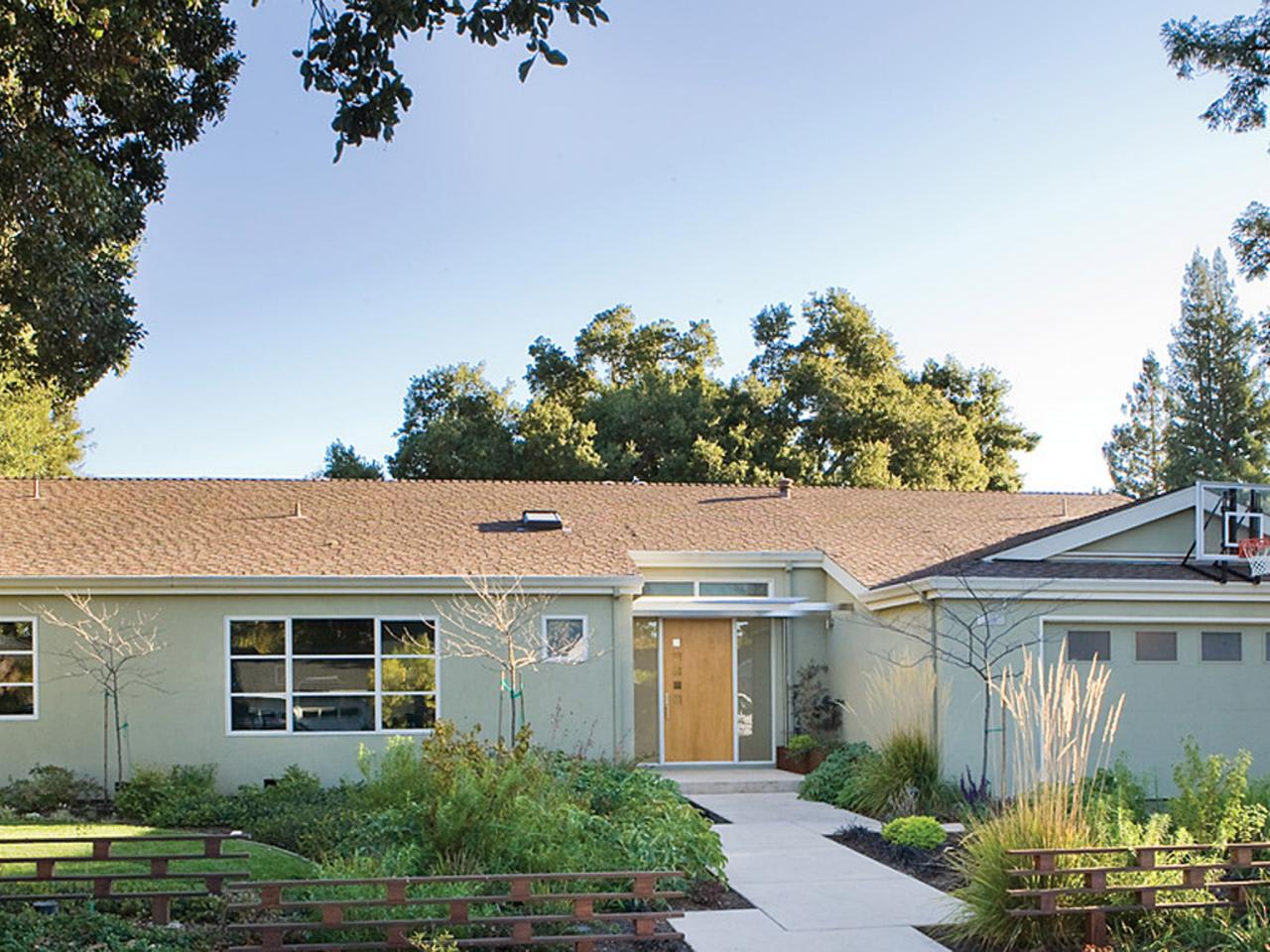 What You Love
Wide open spaces, anything that Steinbeck wrote, lying under the shade of an Oak tree, dreaming of owning tons of land in California.
Your Favorite Vacation Spot Would Be
Road-tripping up to Napa for a weekend of wine tasting and frolicking amongst the rolling hills of Central and Northern California. Visiting a local ranch where cattle, sheep, and horses are raised and freely roam the grounds. You love the idea of vacationing in a spot where times seem to move more slowly and natural beauty is all around you.
Your Encinitas Home Style is
The Classic California Ranch Home. You enjoy the simplicity of a one-story home and a classic style that can be found in many California neighborhoods. Ideally, you would have a big oak tree in your front yard to greet your neighbors and plenty of room for your kids to play in your large and sprawling backyard. Having a long hallway to your private bedrooms is a great layout that you look for in a home. The appearance of your home from the front doesn't have to be large, but it would be surprisingly big once you step inside. Clean and simple lines with a practical floor plan is just perfect for you.
Your Encinitas Home Style Could Come From Old Meets New/ Nature vs. Man-Made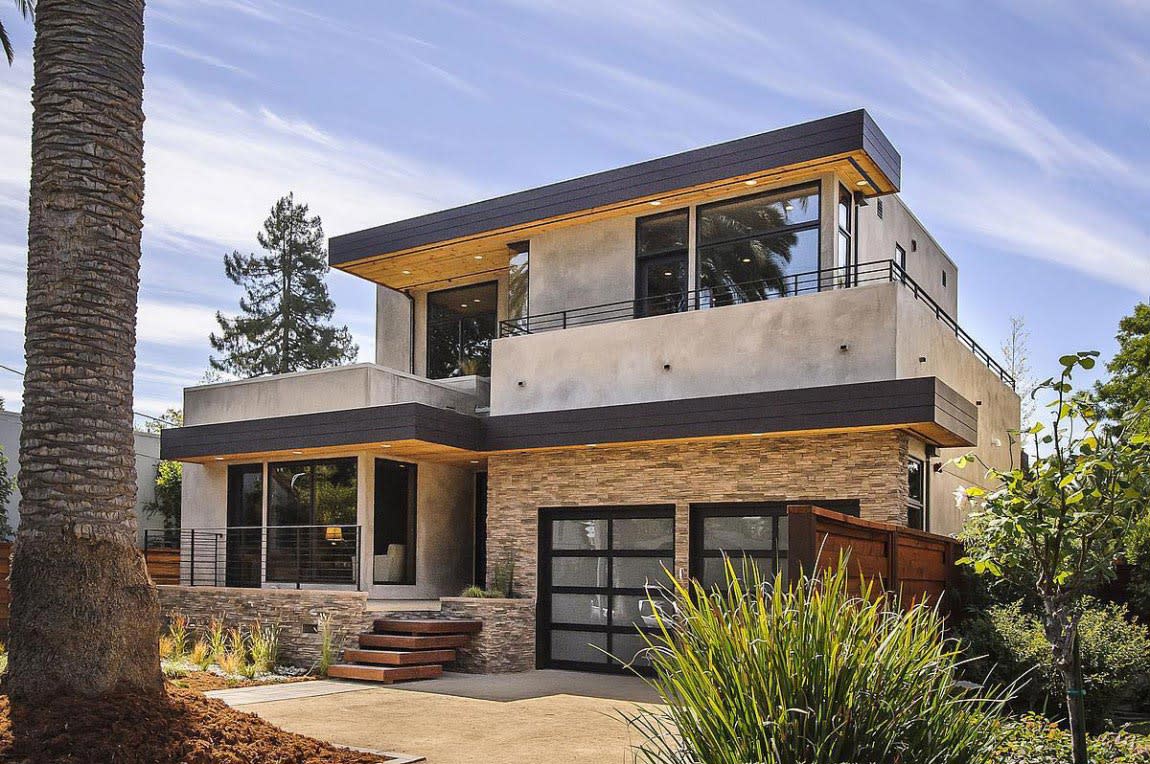 What You Love
A mix of old and new, movies about the industrial revolution, quick trips to big cities, checking out old factories outside of town, looking up what "steampunk" really means, eclectic use of things.
Your Favorite Vacation Spot Would Be
Staying in a brownstone in Chelsea, New York, getting a sense of the city mixed with a touch of nature including the tree-lined streets. You can enjoy the local restaurants with modern-inspired decor and go to some open houses for those industrial buildings turned into penthouse apartments.
Your Encinitas Home Style is
Urban Industrial. You love the look of modern design mixed with the industrial design touches of metal, concrete, and glass. Your high-end style is what attracts you to big cities where you can find new and old, modern and classic styles meshed together. Design features like large black framed windows, open floorplans, concrete, and wood go perfectly with your home style.
If You Love Turn of The Century Design, You'll Love This Encinitas Home Style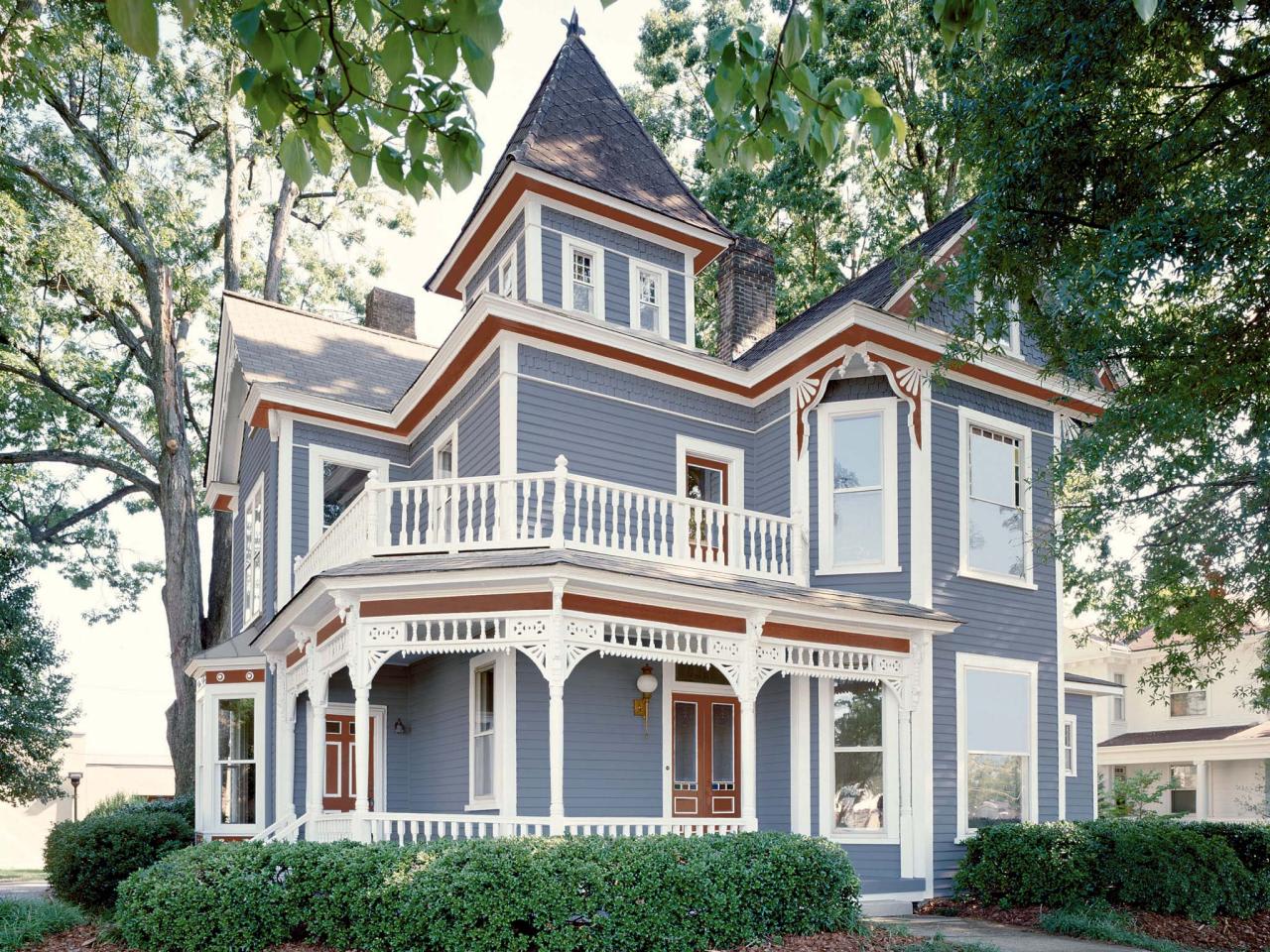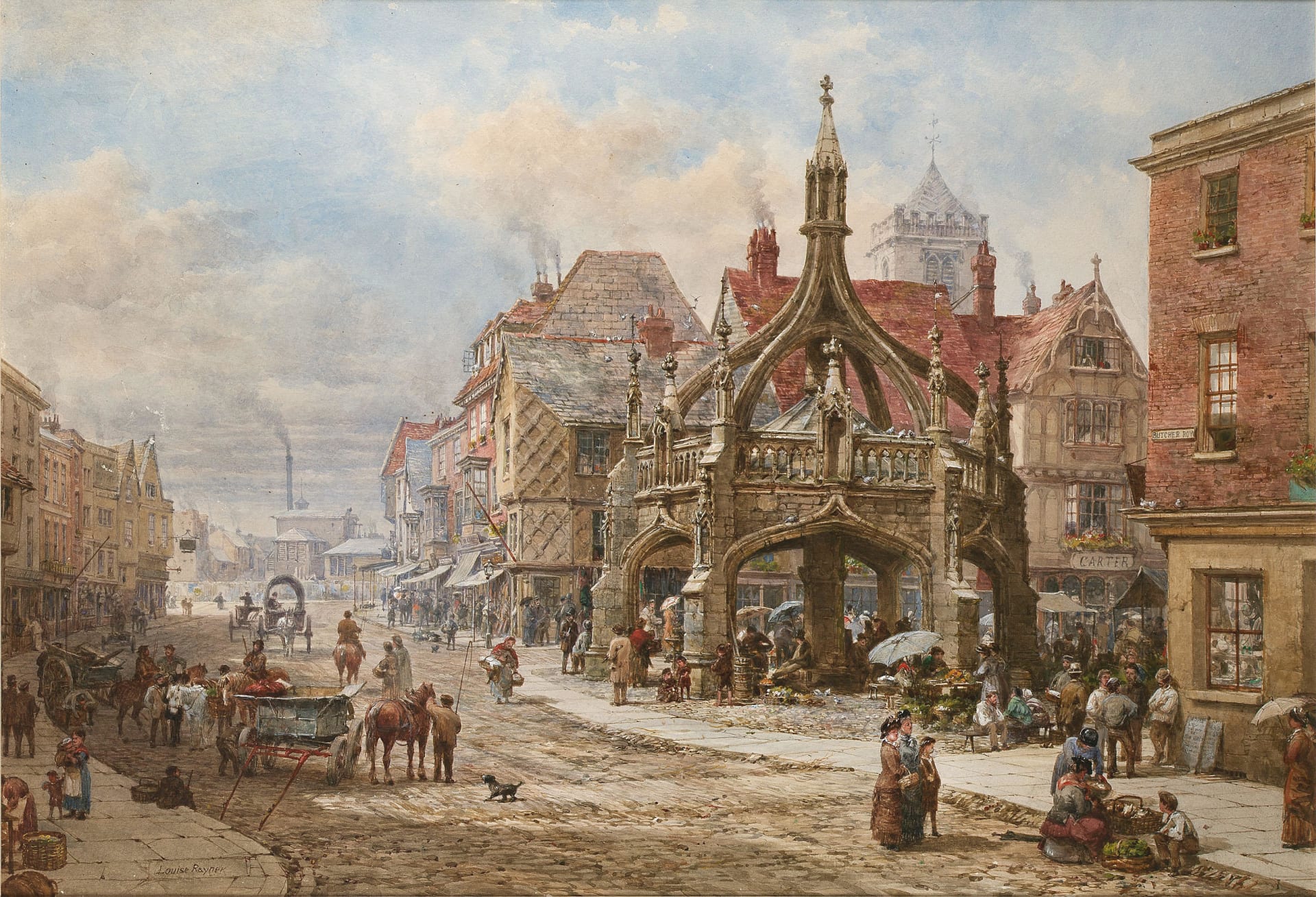 You Love
When women wore long poofy dresses, people traveled by horse and buggy, and America was just really getting started.
Your Favorite Vacation Spot Would Be
This is a tough one, but London would be great – or even Hartford Connecticut to visit Mark Twain's Queen Anne Victorian home. Anywhere where real historic buildings still exist and a dedication to preserving the history of the past really gets you fired up.
Your Encinitas Home Style is
Victorian. If you love the look of a life-sized doll house and want to live in it, then the Victorian-style house is for you. Such homes like The Derby House off of Vulcan and other historic turn-of-the-century homes invite you to own a piece of history. From ornate spires to an intricately carved banister, the more detail and story behind the home, the better.
Who Needs Square Footage With This Encinitas Home Style?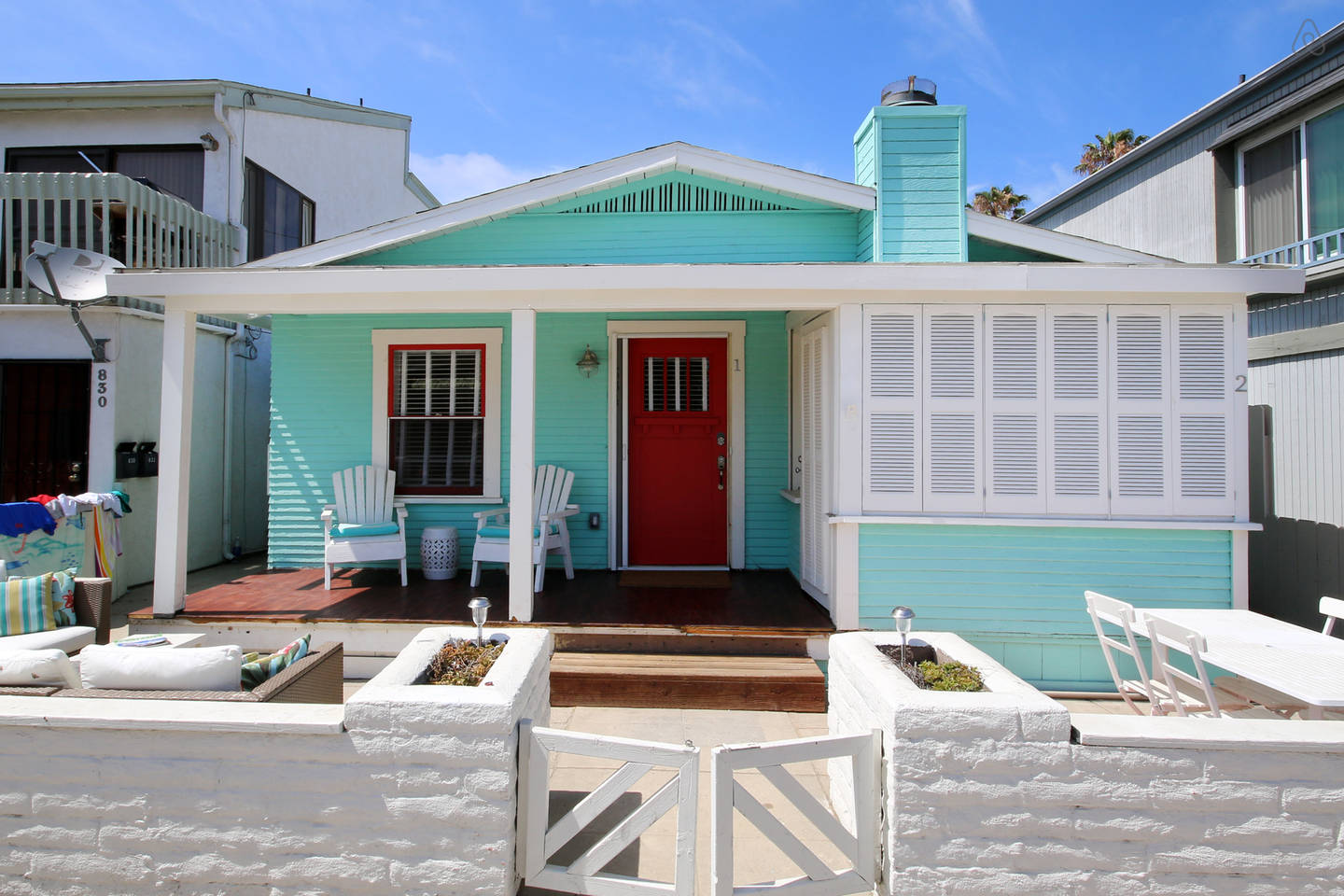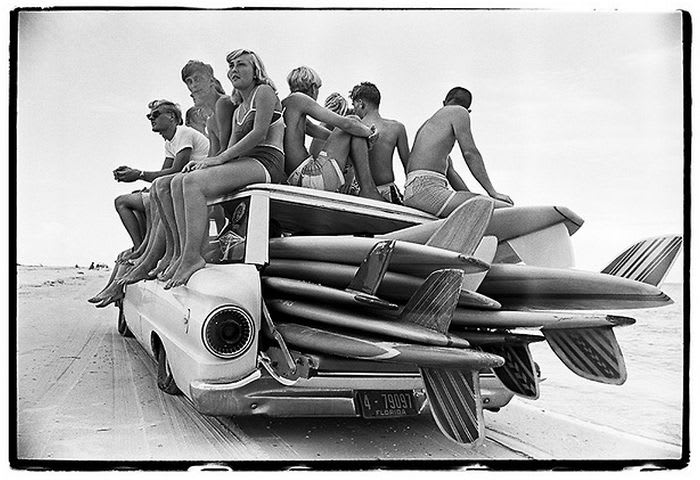 You Love
Old school surfboards, sand between your toes, sun-kissed cheeks and hair, and the feeling of carefree beach living.
Your Favorite Vacation Spot Would Be
Taking a week off and hopping over to Kauai for tropical water and the beautiful Aloha spirit. Anywhere you can wear a bathing suit or board shorts all day long and not feel underdressed is perfect for you. You don't need much to make you happy, except for a beach close by.
Your Encinitas Home Style is
Beach Bungalow. When it comes to your ideal home, you don't need a lot as long as you can have the beach as your backyard. A quaint beach cottage is perfect to hang your hat and store your surfboards and beach chair. Usually on the smaller end of square footage, an ideal beach cottage is just steps to whatever beach suits your fancy, often times comes in a bright color, and offers quirky beach living at its finest.
Now that you have a better idea of what type of home style you are looking for, you can find some direction on buying your Encinitas dream home. There are so many beautiful homes on the market – view the latest homes and contact us for any questions. We would love to help you find your Encinitas home style!