We've rounded up the best of Luxury Encinitas; from beachside abodes to classy custom builds.
Curious what the most expensive homes in Encinitas look like? This is a side of Encinitas you've never seen before!
Living in Encinitas can mean endless beach days, world class waves, and laid back locals. But what you might not realize is that it is also a luxury location for many beach seekers who aim to have that ocean view home some can only dream about. Check out our top 5 favorite (and most expensive) Encinitas homes currently on the market.
The Most Expensive Home on the Encinitas Market | Luxury Encinitas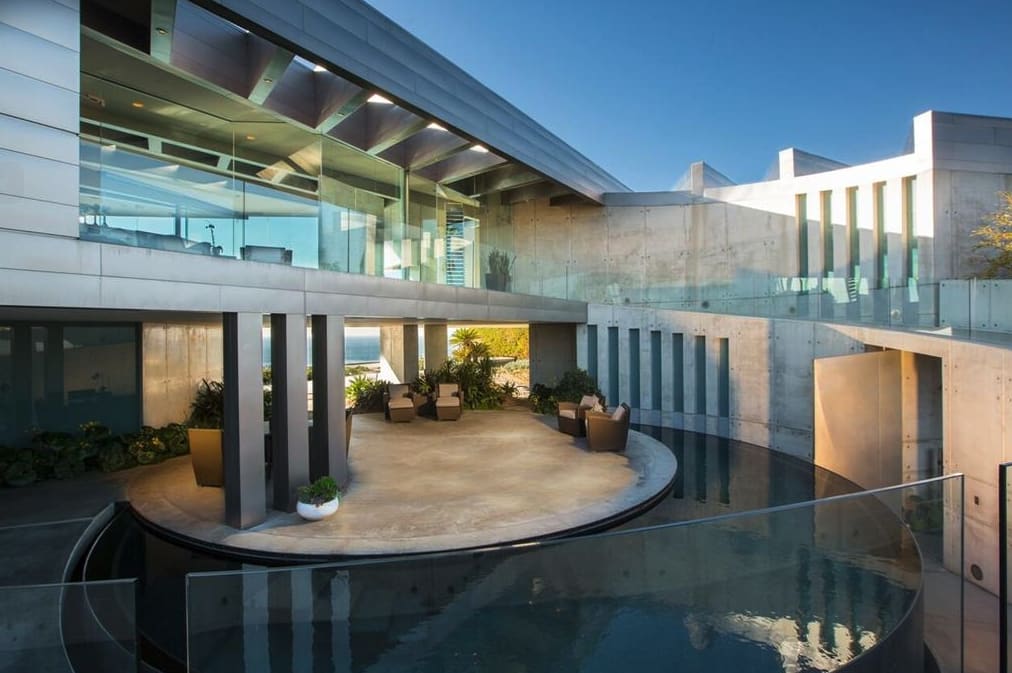 532 Neptune | Listed At $13,000,000
Welcome to the most exquisite home in all of the land! Designed by Wally Cunningham, this curved and linear home is something straight out of Architectural Digest. Like ocean views? This home has windows and open space where walls would normally be, capturing the true essence of the Pacific ocean below. Added bonus, walk to Pannikin, StoneSteps or Beacon's to enjoy true Leucadia life!
Luxury Encinitas Means Views Like This!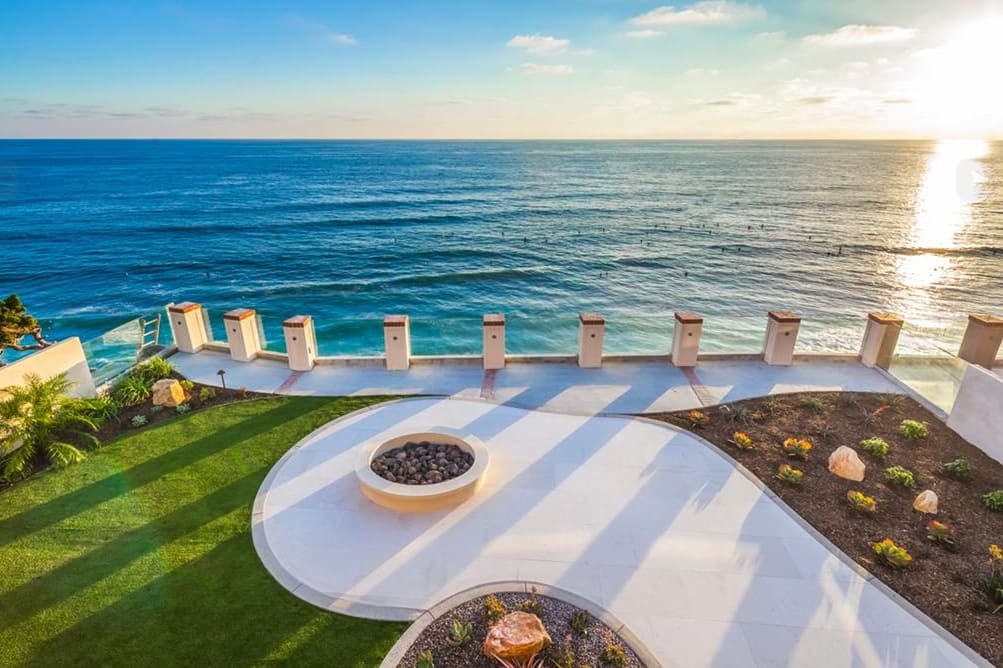 824 Neptune | Listed At $11,995,000
Want to wake up to ocean views from your bed, drink coffee to ocean views from your kitchen, and watch the sunset over the ocean from your fully dialed-in backyard? Well, we have a home for you! This new construction has every fine finish you could dream up and is framed by the gorgeous "Leucadian blue" ocean as the focal point. With 5 bedrooms and 5 1/2 baths you have plenty of room for guests, friends, and family to enjoy this magical property.
Clean, Modern, and Luxury Encinitas Define This Home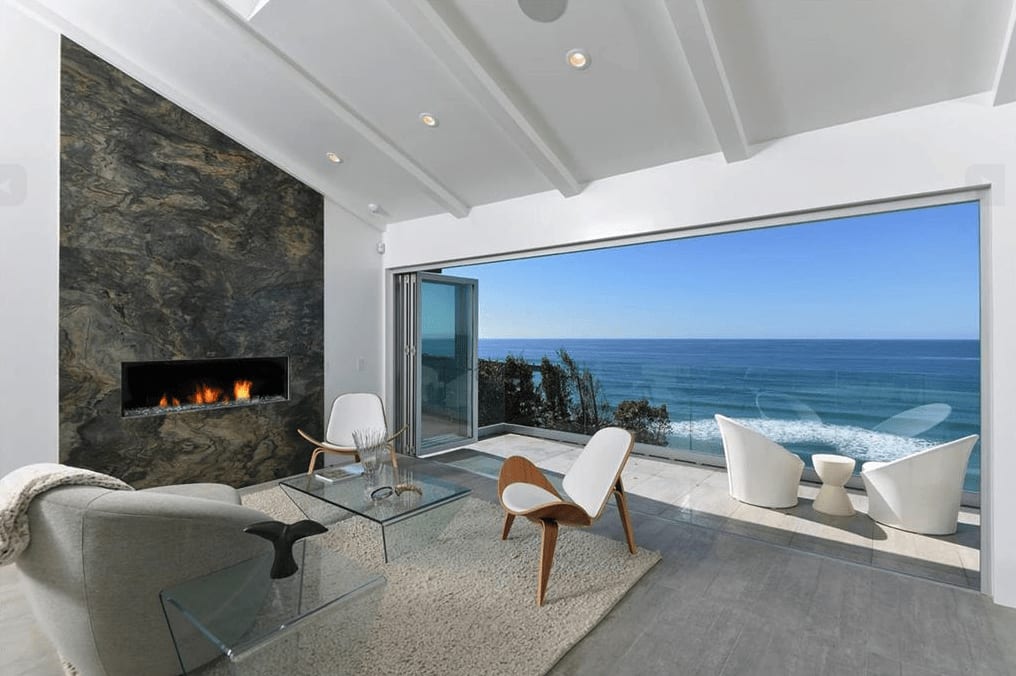 700 Neptune | Listed At 7,100,000
Calling all contemporary loving millionaires/billionaires! This home is nothing short of jaw-dropping with coastal views and beachside breezes to gain your admiration. The open layout draws you out onto the centerpiece of the home (which is the ocean front backyard and deck). Want to sit on the couch and enjoy the views without leaving? This home is perfect for that, with wall-to-wall disappearing glass doors that conveniently slide right out of the way so you won't have any views obstructed. This home feels more like a luxury hotel than anything we've ever experienced.
Two For The Price of One Is Luxury Encinitas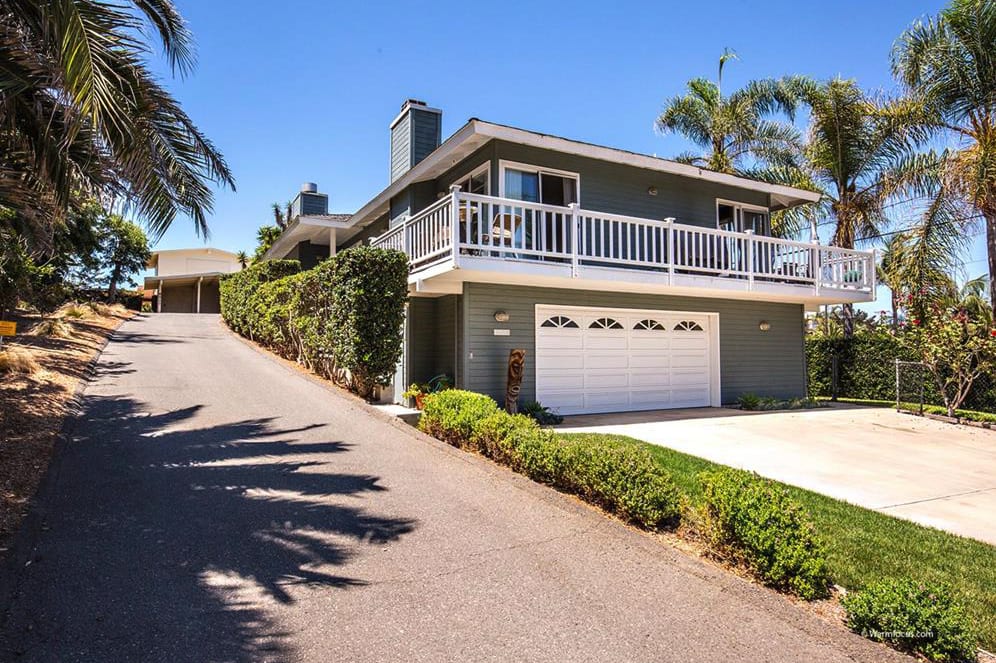 100-104 5th Street | Offered at $6,300,000
Rarely can you buy not one but two homes in the oceanfront of downtown Encinitas. Just North of Moonlight Beach and close to the town, the ocean front property of 100 5th Street was built in the 50's and has the perfect mid-century modern beach bungalow feel with it's very own dirt path down to the beach below. The second home, 104 5th Street is a quirky beach home built in the 90s. Here's our suggestion – have grandma or Mom and dad live in the back house, and you can take the front!
Luxury Encinitas Home With A Stairway to Heaven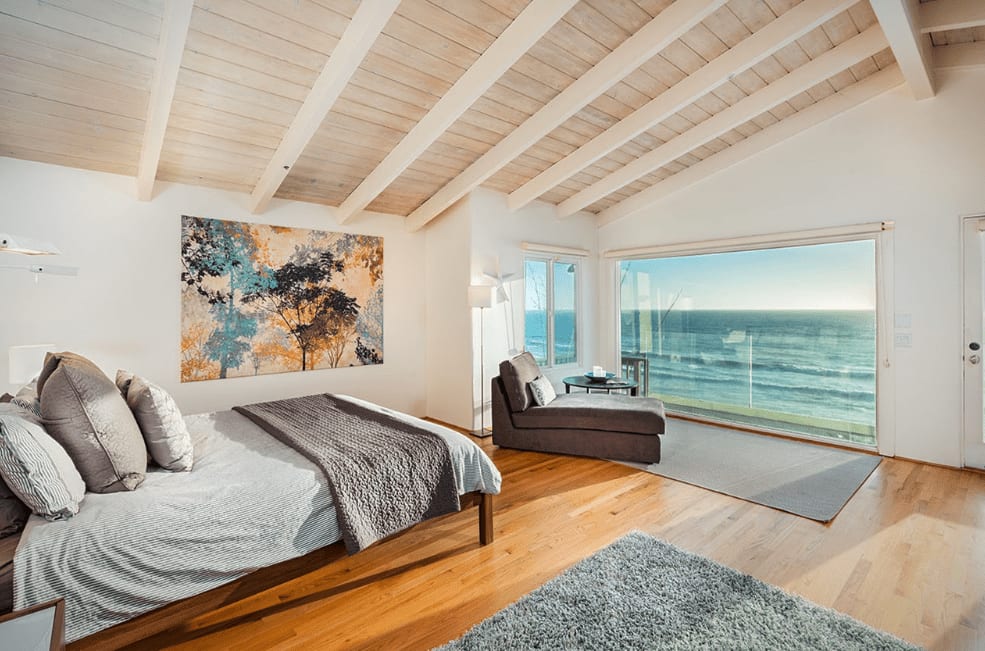 754 Neptune | Offered At $3,995,000
This mediterran style oceanfront home on Neptune Ave will only set you back for just under 4 mils. With sunset views and tons of space to soak in the sun, this home has the location we all dream of. With 5 bedrooms and 3.5 bathrooms there is plenty of room for you and your family, or friends and guests that will never want to leave after they take in those priceless views.