Aww to have the Encinitas Beach House of your dreams and then make it yours with decor! Isn't that the goal?
So we know that we are amongst the majority when we say living by the beach was a top goal ever since we can remember. Weekend trips to the beach, learning to surf, and collecting shells as a kid made us want to make every day a beach day. We yearned for that coveted beach house by the sea. Now, as residents of Encinitas and Real Estate Professionals who help clients buy and sell their coastal homes, we are (no doubt) living out our dream of life by the beach.
Along with helping people find that perfect beach house in Encinitas and North County San Diego, we also love to help clients with great ideas about the potential of their beach homes. Check out some tips on "How To Decorate Your Encinitas Beach House". Get unique home advice on how to turn your beach house into the perfect beach home!
Add an Outdoor Surf Shower to Your Encinitas Beach House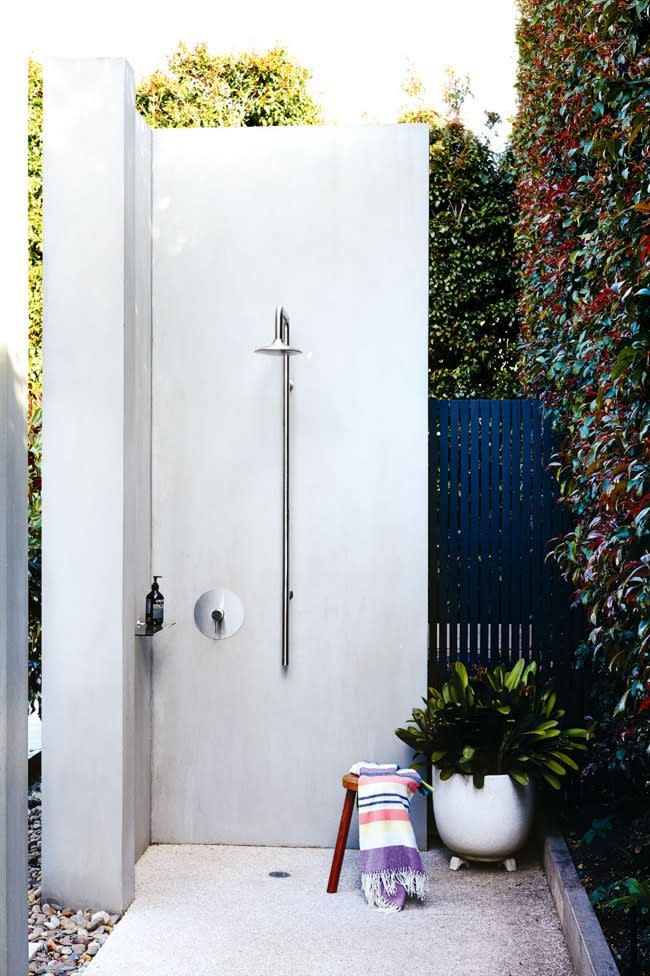 With long days at the beach, it is great to come home to an outdoor shower to rinse the sand and salt out of everything from your wet suit to your salty skin. Adding a surf shower to the exterior of your home will not only keep your coastal home sand free, it will make you feel like you are on vacation at some swanky coastal resort. There is something magical about an outdoor shower where you can be surrounded by nature and warm sunshine. For more inspiration and some examples of how to get your own beach shower check out the post
here
.
Welcome Guests to Your Encinitas Beach Home With a Fun Welcome Mat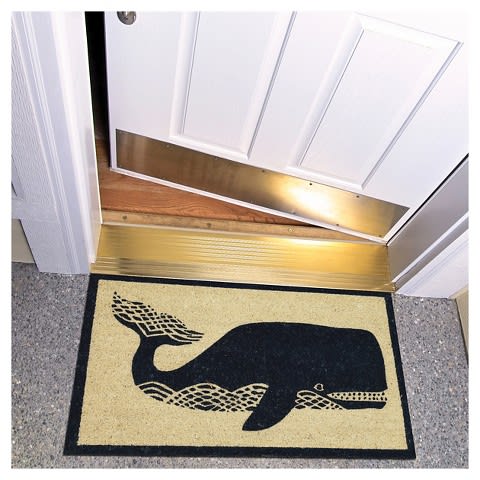 Call me Ishmael… or just take my word for it that adding a really fun, beach-centric welcome mat to your front door is a quick and easy way to tell everyone "Hey look at my awesome beach house… we even have a whale welcome mat!" Here's a few ideas: anything with a nautical icon on it, a mat that says "Aloha", beach centric colors and stripes (think blues, greens, reds, stripes, patterns, etc.), or just a rope welcome mat. Take a gander at some Houzz products
here
OR get the awesome whale welcome mat featured above from Target here.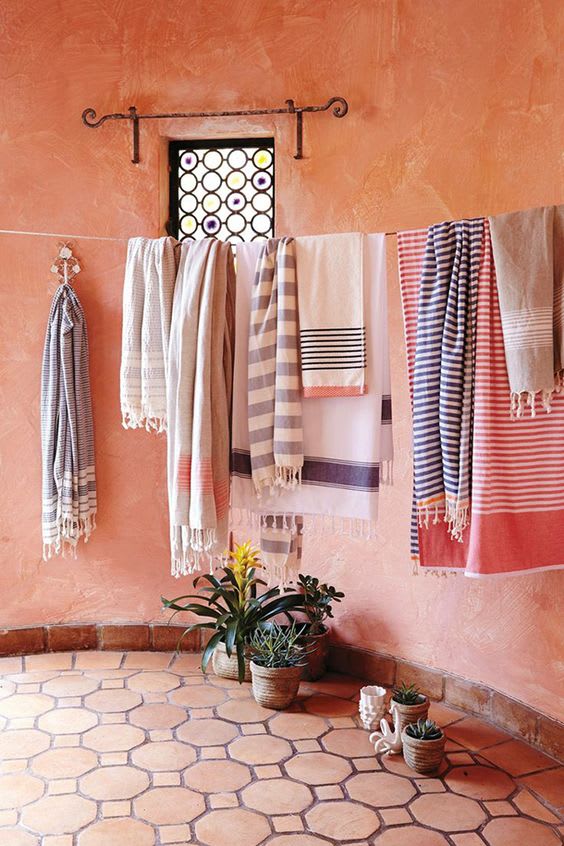 As a rule of thumb for coastal living, having a healthy stockpile of beach towels on hand is more or less a given. But in case you need the reminder, fill your home with colorful and fun beach towels for guests, friends, and family. From Turkish bath towels to designer finds, you can never have too many options to allow for a grab and go beach towel collection to create your own four cornered sanctuary on the sand.
Here are a few stylish options from Viva Magazine
.
Your Encinitas Beach House Needs Sand Friendly Floors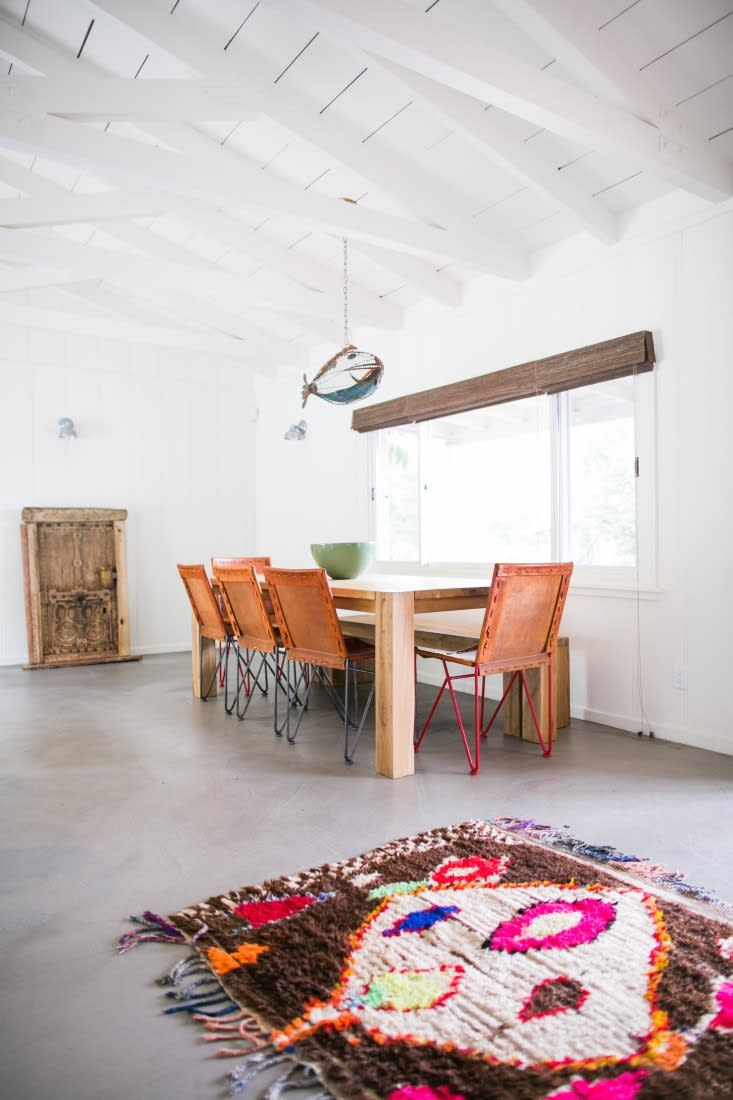 Out with that grungy carpet and in with a beach friendly flooring option. If you have ever stepped foot on the beach, then you know those feet of yours can bring sand back into the car and all the way into your home. A great idea for coastal living is having hard surface floors such as concrete, tile, or sturdy hardwood. This look provides a modern and valuable update for your Encinitas beach house, as well as providing easy to clean surfaces. The family run Superior Flooring store can help get you set up with whatever flooring updates you need and we love to support local business. Find your perfect flooring
here.
Hang It Up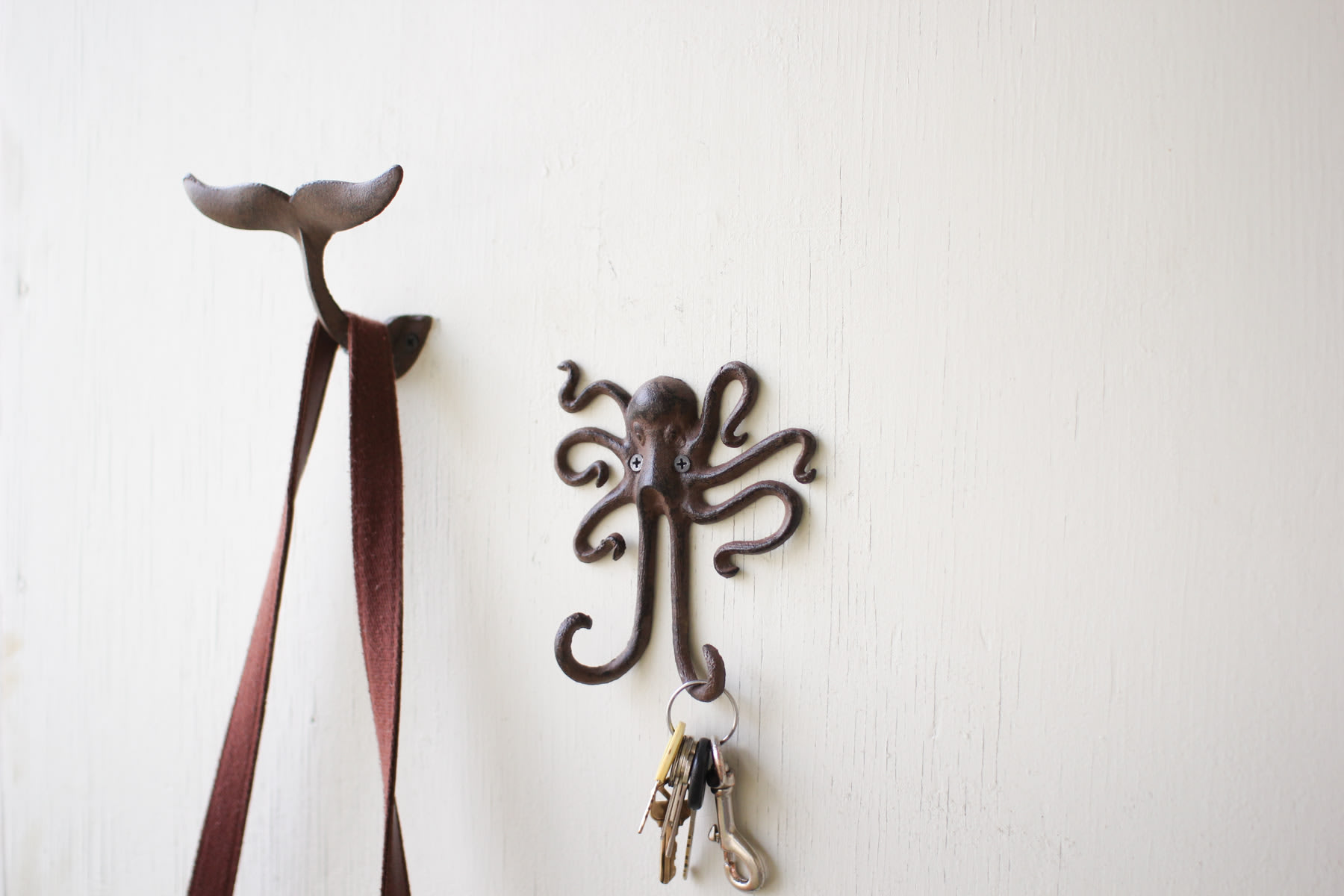 A great way to add whimsy and nautical inspired flair is with home decor that serves more than one purpose. When coming through the door of your beautiful beach home, what better way to welcome yourself than with somewhere to hang your hat or keys? Better yet, coastal inspired hardware adds that touch of the beach in a unique way. Shopour favorite nautical inspired key hook here.
Show Off Your Collections in Your Encinitas Beach House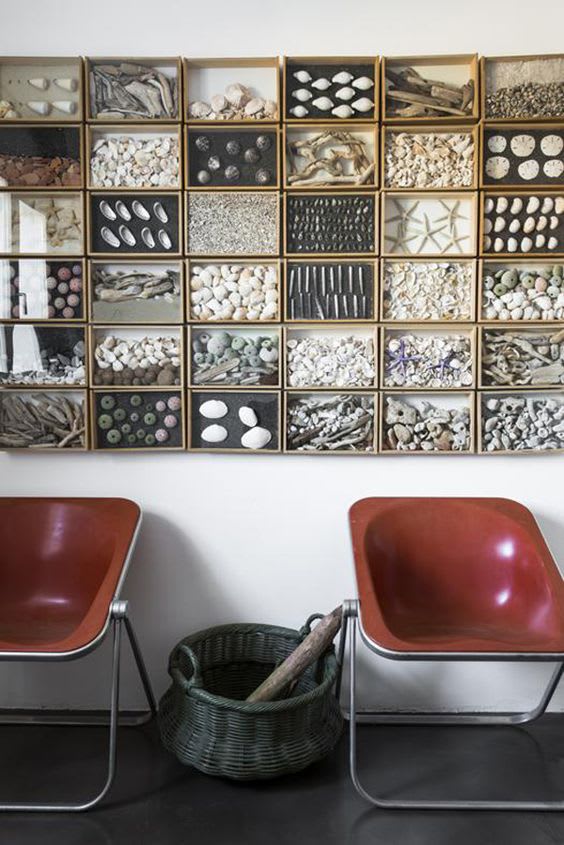 Collections don't have to just stay in the beach buckets in the garage. A great way to show off your hours spent at the beach collecting shells and sea glass is to proudly display your coastal finds. A great way decorators and interior designers create a beachy ambiance is to group similar shells and colors into individual displays. Not only it is free art but it also brings the beach from the outside in.
Big Beach Art for Your Encinitas Beach House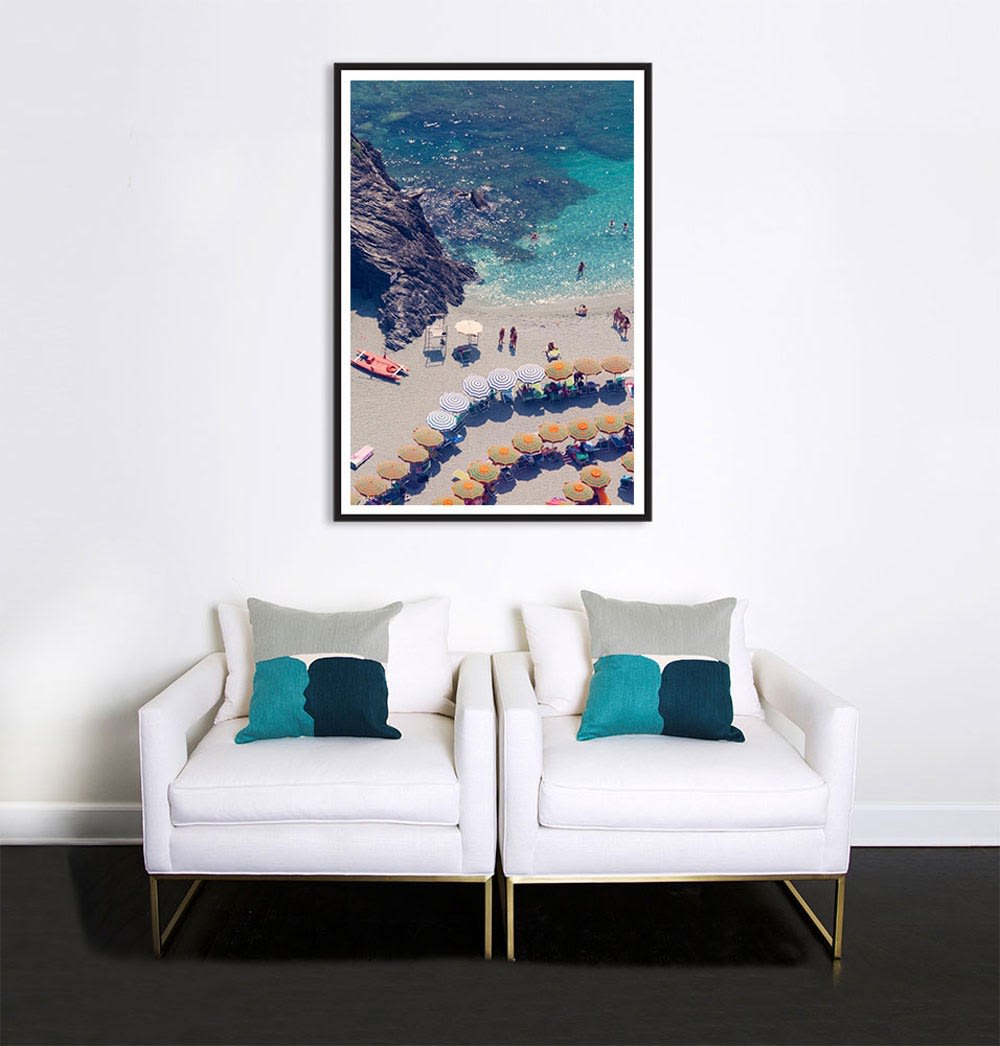 Just a subtle reminder that you live on the coast could come in the form of hanging huge framed pictures of the beach (sarcasm intended). If you can't get enough of living coastal, take inspiration from all of the design magazines and find prints that make you want to grab your sunscreen and sandals and head to the beach. Search for inspired Almafi Coast colorful picture art here.
Soft & Subtle Drift Wood Wall Hangings for Your Encinitas Beach House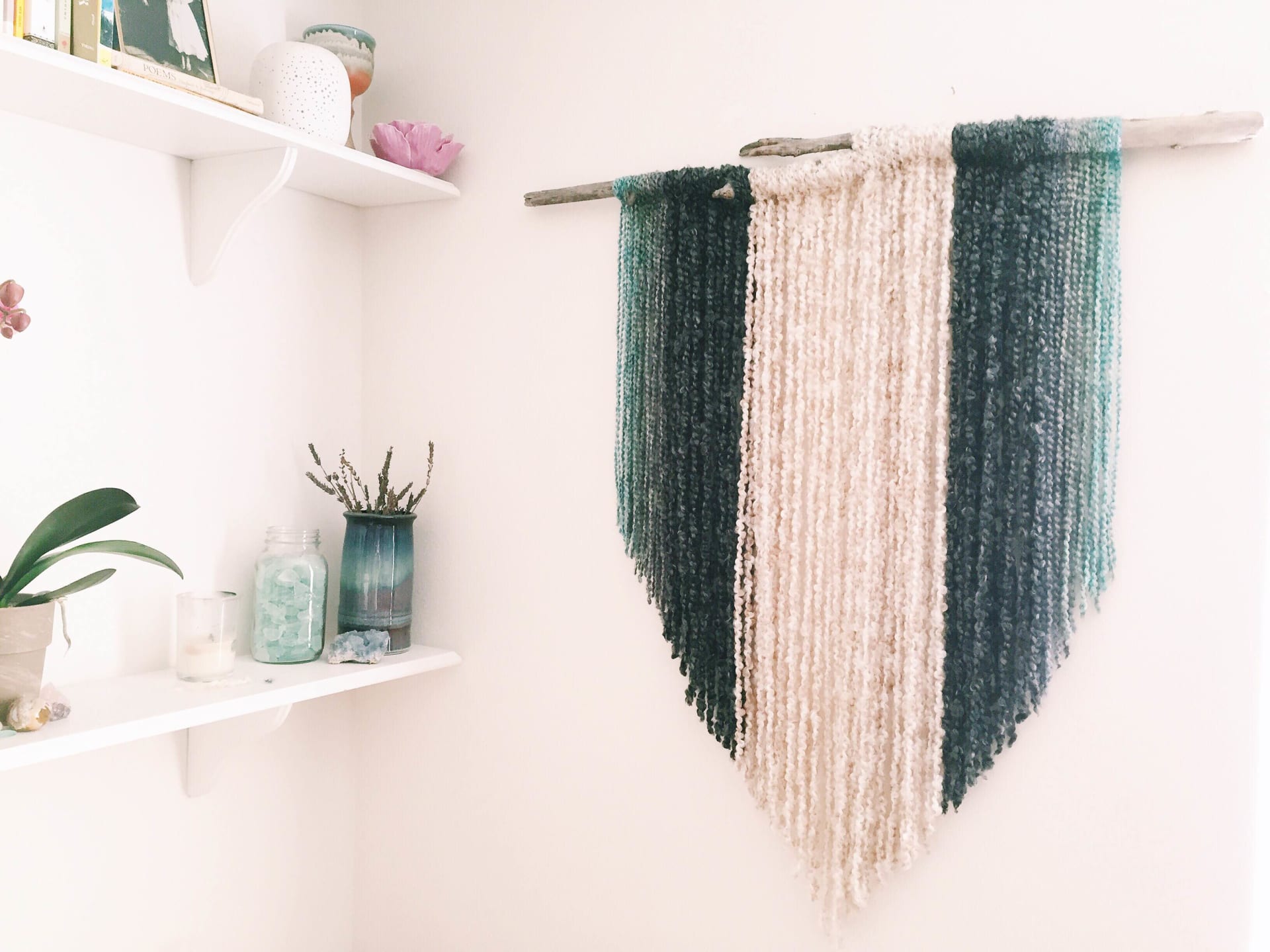 So you want to decorate your walls but big pictures aren't for you? – the best way to get that coastal look is to find some art that is derived straight from the beach. You can find beautiful sea glass wall hangings or drift wood pieces to suit your home theme. Check out the Etsy shop of BranchandOrbit to order a custom piece like the one shown above.
Create an Outdoor Space to Warm Up in Your Encinitas Beach House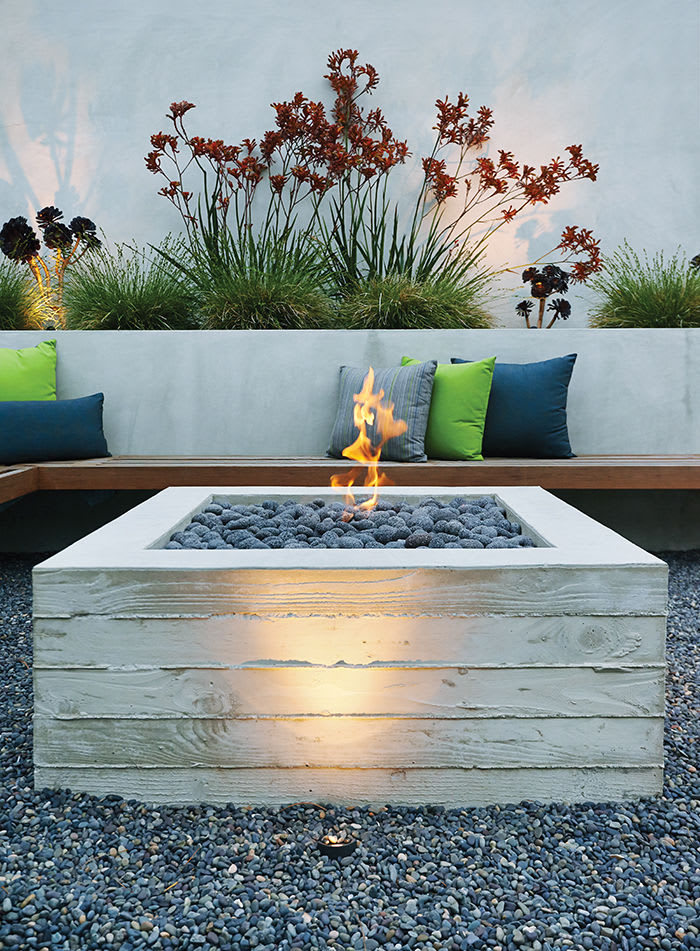 Living by the beach offers up tons of sunshine and waves, but coastal living can get cool at night or on a windy day. The problem solver to still enjoy the ocean breezes and outdoor living is an outdoor fire pit. A backyard feature for your Encinitas beach house can add value to can add value to your backyard and is great for backyard BBQs and fun gatherings. Our design inspiration is from Dwell magazine, check out this beautiful home and backyard
here
.
Decorate Your Beach House With Hues of the Ocean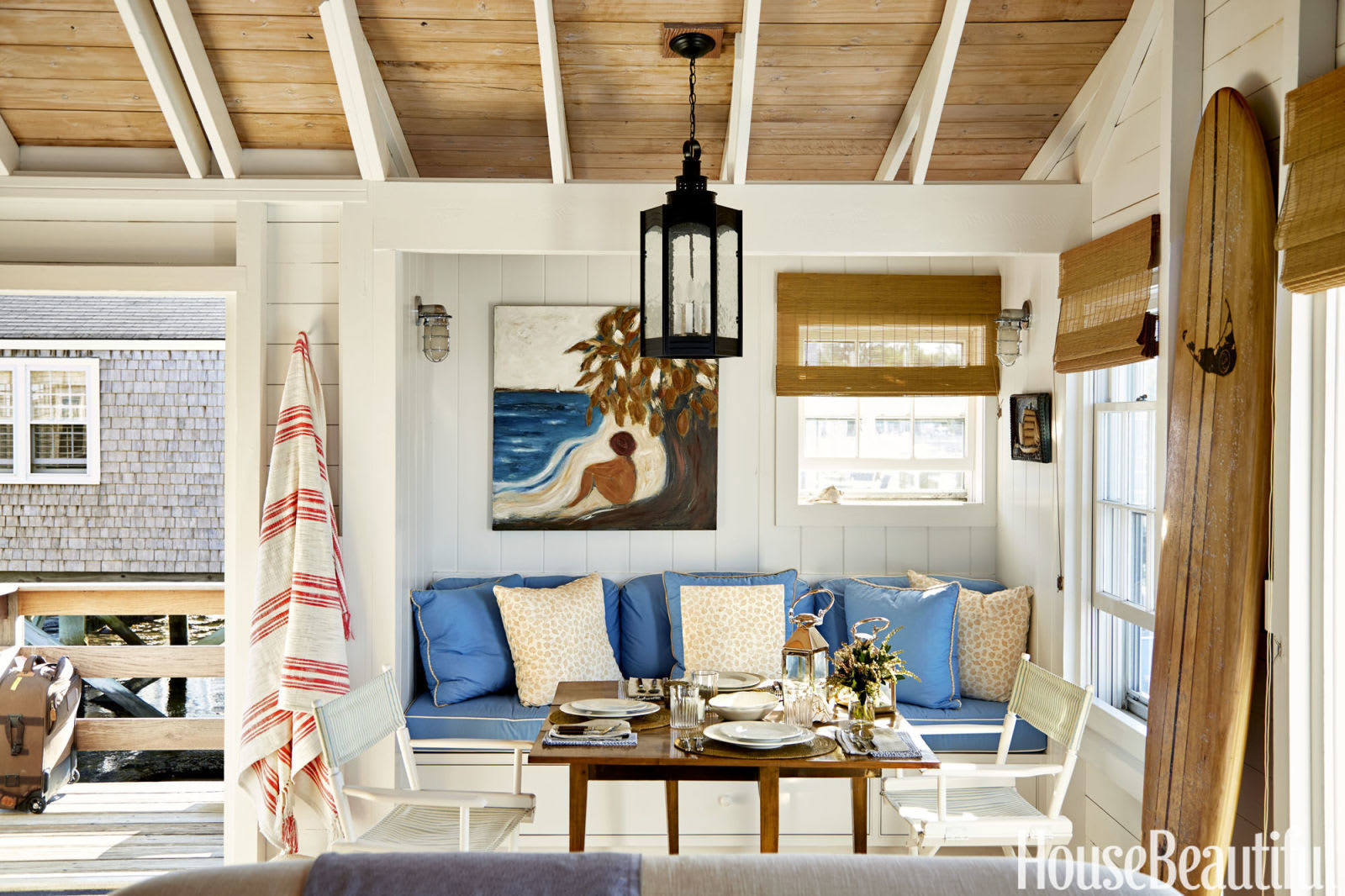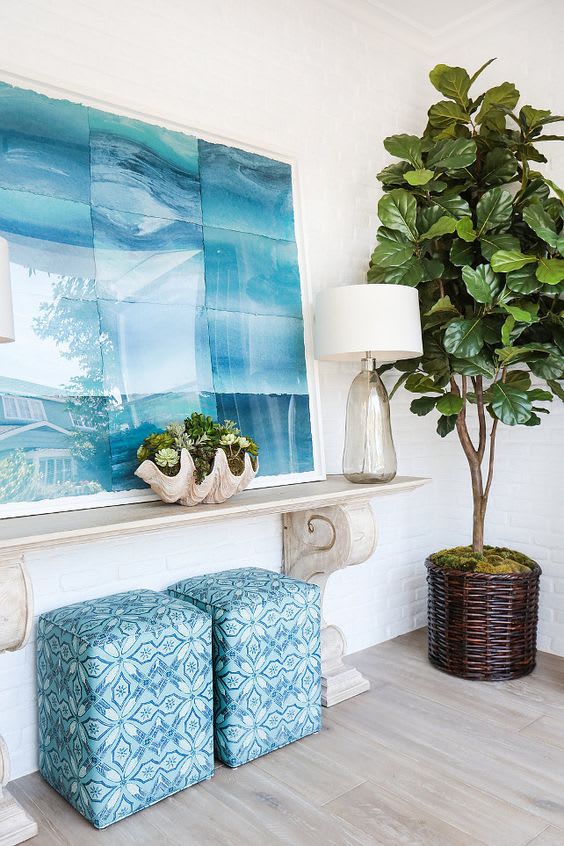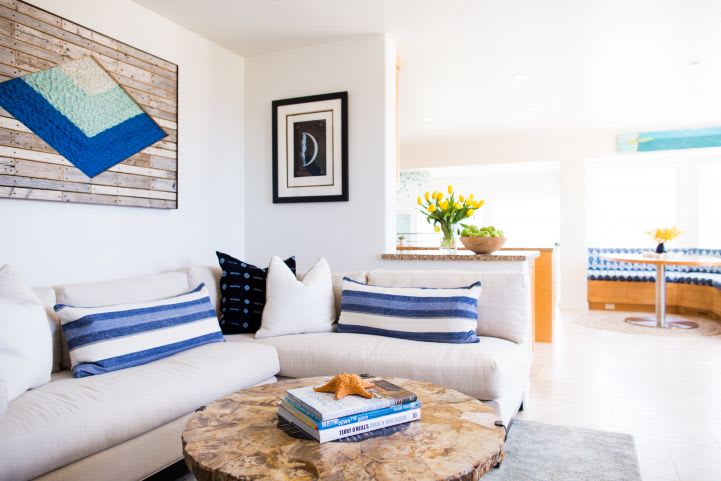 Draw your inspiration from the sea. Blue in all of its glory is a great way to decorate your Encinitas Beach House. The color is known to be calming and is so easy to work with in a room. A key here is to use it as an accent color with pillows and art, or include it in your kitchen backsplash. Don't be afraid to mix and match patterns with different shades of blue either… think of all the colors and patterns the ocean offers up in nature and simply recreate in your living space. Either way you can't go wrong with blue!
So collect those shells, gather your ocean inspired home decor, and enjoy your beach home by the sea. If you are looking for the perfect beach house check out our Encinitas beach homes on the market
here
. Let us know if we can help you with your coastal lifestyle and Encinitas Home!