Getting Your Encinitas Home Ready to Sell
So you have the urge to explore new frontiers, cash in on your equity, and put your home up for sale. Great! It is exciting to sell your home and earn money from the wise investment you have chosen. I'm also sure that you have probably put in some time, love, and TLC to your property over the years of ownership. Since selling your home is a big step whether you want to move into a larger place or simply cash in and find another investment, you will want to make sure you do everything you can to attract the right buyers and get the best (translation: biggest) sale amount for your home. With our years of experience in the real estate industry helping clients buy and sell their homes, we have compiled a list of items for you that will assure buyers are fighting over your home (in a good way). So fill your home seller brain with tons of knowledge below and you can thank us later!
1. Create curb appeal when selling your home.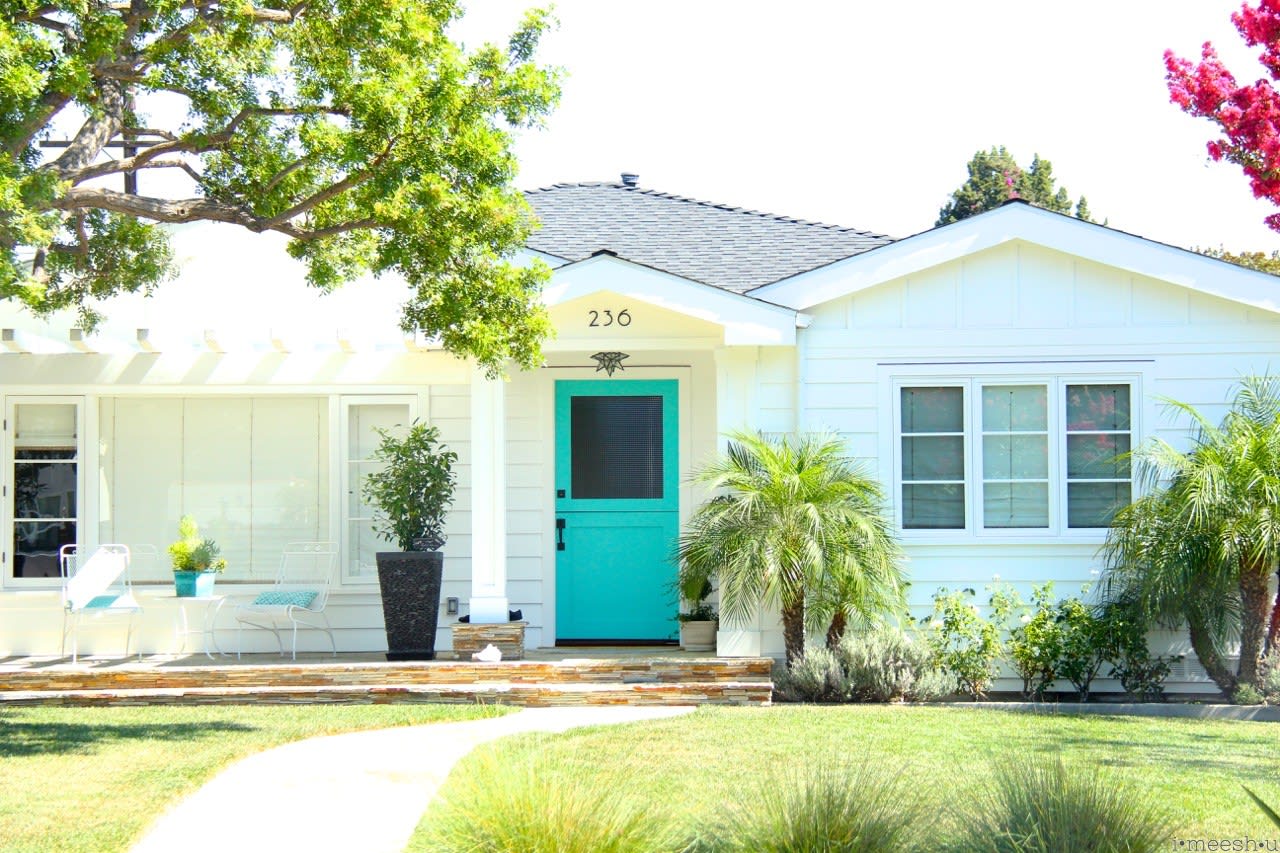 From a pop of color on the front door to a new light fixture to light the way – simple fixes on the front of your home make a HUGE deal in how much interest you get from buyers. When selling your home remember that the "for sale" sign in the front yard will attract a lot of interest and you will want the front of your house to leave a good impression for home shoppers that are notorious for drive-bys before they want to see the inside. You can find new doors to replace your old ones
here
or just add paint and a few newly potted plants to your stoop and you will be happy you did!
2. Quick decor and design tips to help sell your home.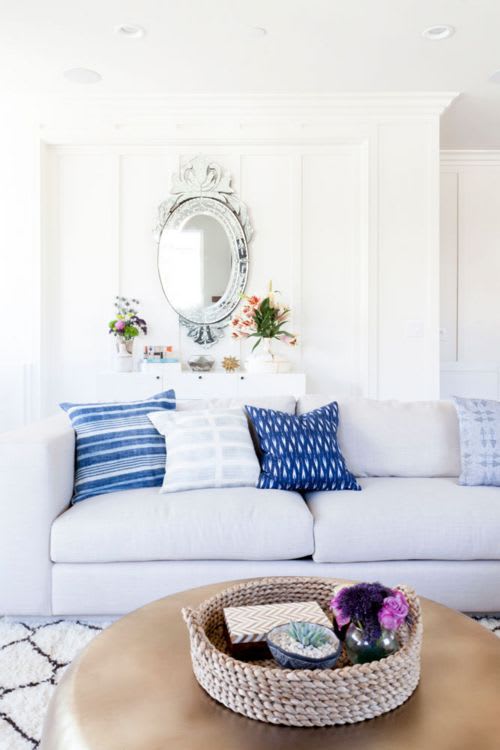 Please tell me you were thinking that you need to stage your home to sell… it really doesn't work out too well for home sellers if they leave a blank slate for potential buyers (as imaginative as they may be). Unless you are pricing your home to sell quickly or just don't have the time or a little extra cash to invest in staging, you really should bite the bullet and make your home pretty enough to get offers on the table. Here are a few things you can buy that won't break the bank but add value to your home: Throw Pillows: That's right, pillows. They decorate a plain bed or couch and add instant "perceived value" to your otherwise bland home decor. You can buy them cheap at your local HomeGoods store. Area Rugs: yes they can be a little more expensive but they create ambiance and design style to any room. Try wayfair.com for colorful options. Practical Furniture: this means the basics like your current couch, bed, or coffee table. If you need to fill space you can always swing by your local Ikea or even find some decent pieces of furniture at the local resale stores. Here are the key rooms to stage – Entryway (this is often overlooked but hits a great first impression when potential buyers open that front door), Living room (the space that a lot of buyers will spend the most time), Guest bath (good to have it somewhat staged in case they need a bathroom break), Master bedroom/bathroom (the buyers will most likely have this as their bedroom, so make sure it looks like a dream master suite). Any additional rooms are a bonus, but keep these tips in mind when getting your home ready to sell.
3. When selling your home, don't forget to dial in your backyard.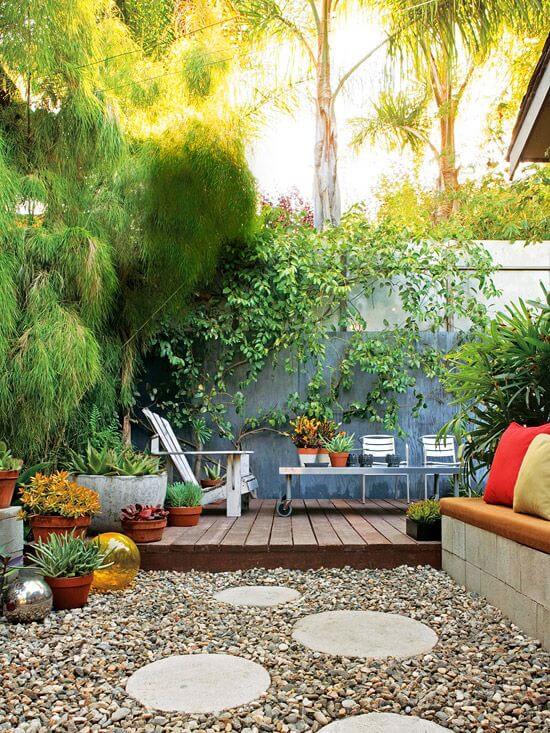 A lot of home buyers in Encinitas are looking for great livable outdoor space, if you have a home with a decent backyard, don't forget to make it inviting. A lot of home sellers skip this step in hopes that the interior of the home is what potential home buyers will focus on, but this just isn't the case. You can find great water-wise succulents and affordable plants at your local plant store such as
Gardens By The Sea
. Using some pavers and gravel really make a world of difference and are low maintenance for home buyers looking for the "less-is-more" backyard in terms of hours spent doing yard work. Bonus points if you want to include a fire pit for those lovely Encinitas nights spent at home. Potted plants also make an impact for "staging" the backyard to sell, and you can take them with you when the deal closes so your money spent on landscaping can also go towards decorating your new home. Definitely have your gardener (or if you are up to it yourself) groom your landscaping before you take pictures of your home when your agent is ready to list it on the MLS. Another tip – have some nice patio furniture to invite people to come and stay a while, I actually love
Target's outdoor furniture
and they tend to have great sales at the end of each season. If you are looking for some inspiration check out our amazing
Pinterest Page to get your creative landscaping ideas flowing.
4. Add unique mirrors to your bathrooms to get your home ready to sell.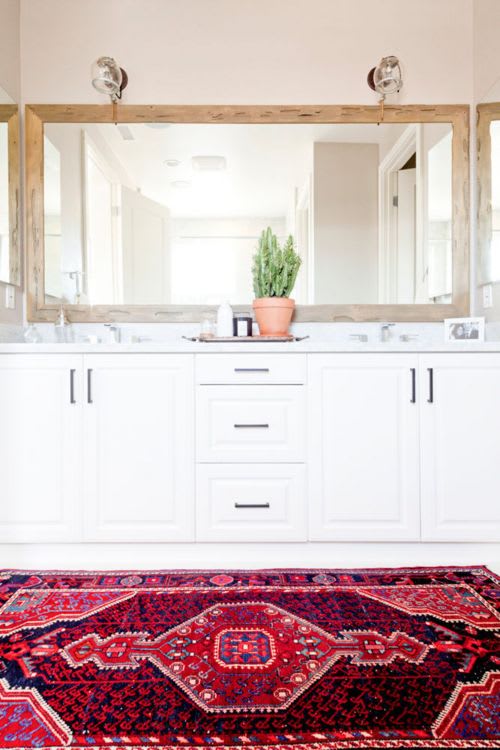 Aside from painting your bathrooms to give them that fresh and clean glow, adding a framed mirror will kick up your boring bathroom from blah to a spa-like sanctuary. If your home has stock mirrors in the bathrooms without any design get rid of them immediately! Or repurpose and build a frame to make them pop. Again, I am such a sucker for HomeGoods because of the prices and their selection of mirrors is off the chain! The HomeGoods on El Camino in Encinitas is my go-to for decorating and staging any home. Things to keep in mind when selecting the right mirror for your bathroom update: Find one that will fit your space – don't go too small, and of course not too big either. Mirrors reflect light and make smaller bathrooms seem larger – creating space where there might not be some and this is a great way to appeal to home buyers. Clean and simple lines always win – Find frames and mirrors that aren't too crazy – think classic and this will add appeal for most home buyers who think you have a really nice bathroom because of the great updates you did. Easy and simple, this trick will add value to your home!
5. Light the way to selling your Encinitas home.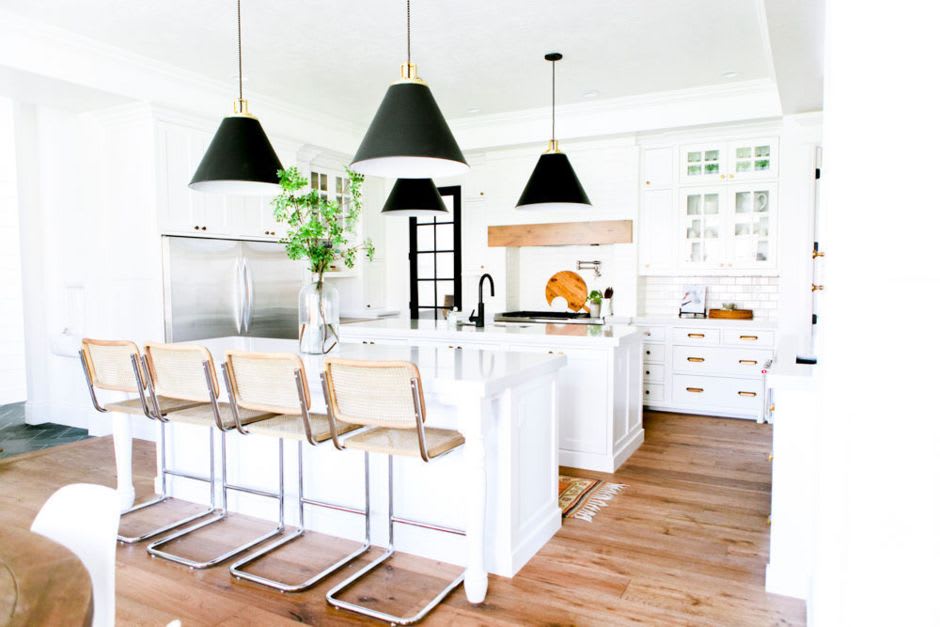 Brighten your home and allow potential buyers to enjoy the beautiful and light side of your Encinitas home for sale. Lighting is E-V-E-R-Y-T-H-I-N-G to create space, ambiance, and mood. This is very true for a home – when setting the mood for home buyers is of great importance. Have you ever been in a restaurant with harsh lighting and it just turned you off? The same will ring true for home buyers if the lighting vibes are not good in your home. Get your home ready to sell by replacing old bulbs with bright new ones in each room – especially important for canned ceiling lights and bathroom lights. God bless Amazon and their cheap selection of anything you could need:
Check out this page to order some bulbs
. Also, update your lighting fixtures to update your space. Although you may not immediately remember what chandelier was hanging in your friend's foyer or what kitchen lighting your mother-in-law had when you visited for the holidays, your brain will remember the lighting and mood of the room. Remember, buyers, are taking stock of how well-kept, updated, or new things are in your home. Simple things such as swapping out your lamps and hanging light pendants with new, fresh looks will have home buyers lining up for this beautifully updated home. A great company that stays on top of the trends with lighting options is
Dot&Bo – check their lighting selection out here.
6. Choose light neutral colors and paint when getting your home ready to sell.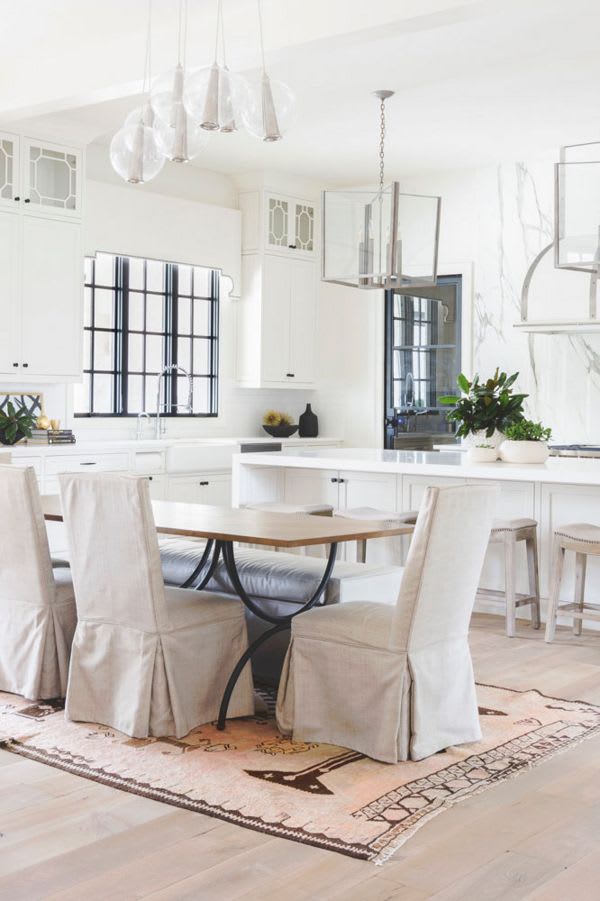 We love color as much as the next person, but for heaven's sake please don't have your bright green bedroom stay that way if you are getting your home ready to sell. As we covered above, you can enjoy pops of color and design when staging, decorating, and updating your home, but leave the paint colors to a nice and bright neutral. The biggest neutral that we love is grey – it is modern, soft, and goes with everything. Painting your living room or bedroom a light grey gives it a nice update and allows home buyers the freedom to decorate and move right in. Another option is various hues of white – which automatically brightens any room. Elle Decor had a great post about different white colors for your room, check out inspiration and ideas
here
. Whether it is your kitchen or bathroom, go with nice soft and neutral colors to help your home and you get ready to sell.
7. Get your home ready to sell by bringing the outdoors in with houseplants.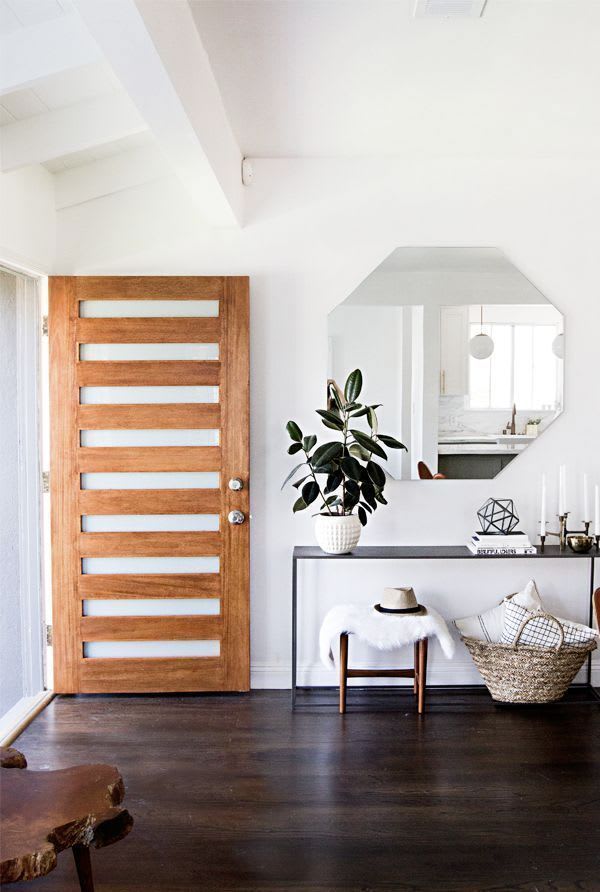 A fresh bouquet at an open house, a pop of green on your entryway console. These sweet touches to a ready-to-sell home really make all the difference. I am not one with a green thumb but there are several options of hardy house plants that will breathe life and green living into your home to entice home buyers. I know when I bought my home, the sellers displayed their beautiful Ficus tree in their living room when I went to view the property (this was a really nice touch that I now look back on and copy with each client's new listing). If you want to throw some easy and cheap plants that you won't have to worry about killing check out the great suggestions here "
5 Hard To Kill Houseplants".
For more home seller tips and tricks
contact us
! So good luck with preparing your home to sell and let us know if you need an Encinitas Realtor to get top dollar for your home! Encinitas Coast Life is here to help!