Hands down, the most underrated and passed-over place of the home is the place we breeze through every day. It's where first impressions are made. Where purses, shoes, keys, mail, and everything else we carry through the door from our busy day lands. You may have guessed it already, but we are talking about the Entryway. It's the best space to stage when buyers first step through the door OR if you are thinking of adding some character to your home.
We're divulging the 6 Essential Entryway Ideas For Your Home… kick off your shoes in that empty space between your couch and your front door and dream up some ideas!
1) Most Popular Entryway Ideas Include Adding Pops of Color
As humans we are drawn to colors. They affect our mood, sense of self, and the world around us. Take green for instance, it promotes a happy and calming effect on the brain. OR my personal favorite, blue – the colors of the ocean promote peace in the home. No matter what colors you are drawn to, adding a bright entryway rug, pillow, or vase instantly creates a designated and colorful space right when you walk through the door. Our favorite place for colorful textiles is
Cost Plus World Market
.
2) Create An Inviting Place for Your Collections
Have some cool books, fabrics, or decor you want to show off? The entryway is the perfect place to showcase the pieces that are uniquely you. Bonus points if your decor doubles as a practical piece like a bench to take your shoes off. These entryway ideas can inspire the theme for the rest of your home. Try bundling your collections of things with inspiration from
Apartment Therapy.
3) Keep Your Entryway Ideas On the Minimal Side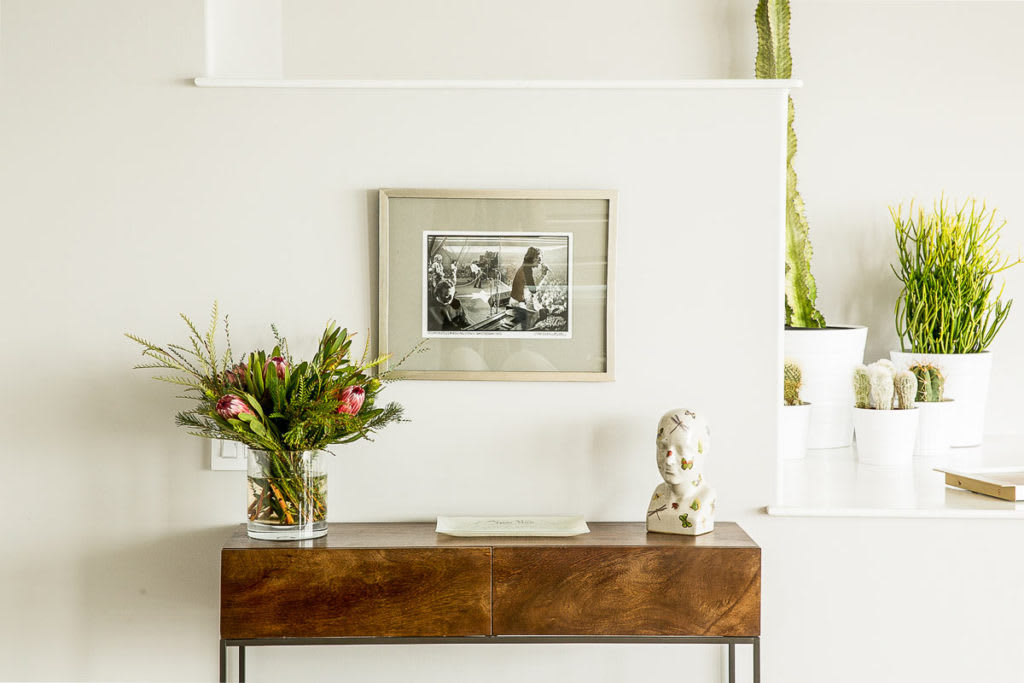 Pulling straight from the pages of "
The Life-Changing Magic of Tidying Up
" , and go with the less is more strategy. Don't overwhelm your home with stuff to stumble over when you first enter your home. Pick a few decorative pieces and pair that with practical and streamlined furniture that isn't bulky. Somewhere to put down your sunglasses or keys is ideal and fresh seasonal flowers create a bright and natural perspective.
4) Add Lighting Or A Mirror To Draw In Light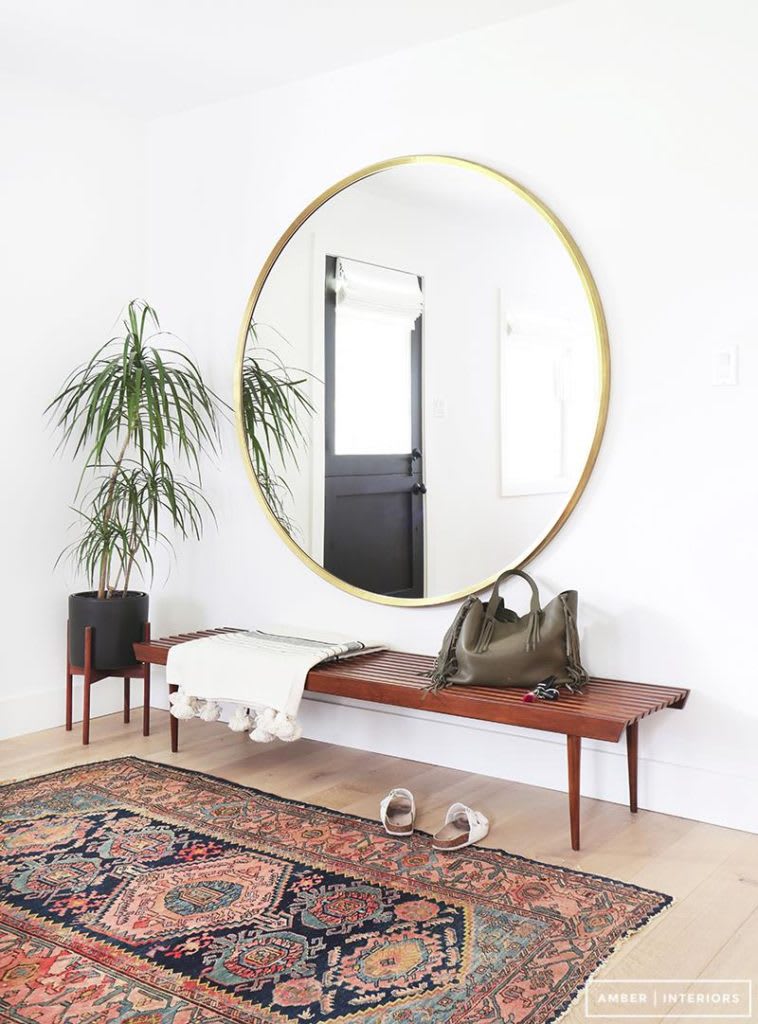 Here's some Entryway ideas for you… Add a mirror and/or a lamp! Utilize the light that comes through your door, a mirror can capture the transition from outside to the inside very well. Many interior decorators use this trick when trying to make a space seem bigger, so if your entryway isn't too large a mirror will help trick the eye into thinking there is more space… and who doesn't love the illusion of more? Also, it makes a great space to check your teeth for remaining breakfast bits before rushing out the door.
5) Make It Totally Unique and You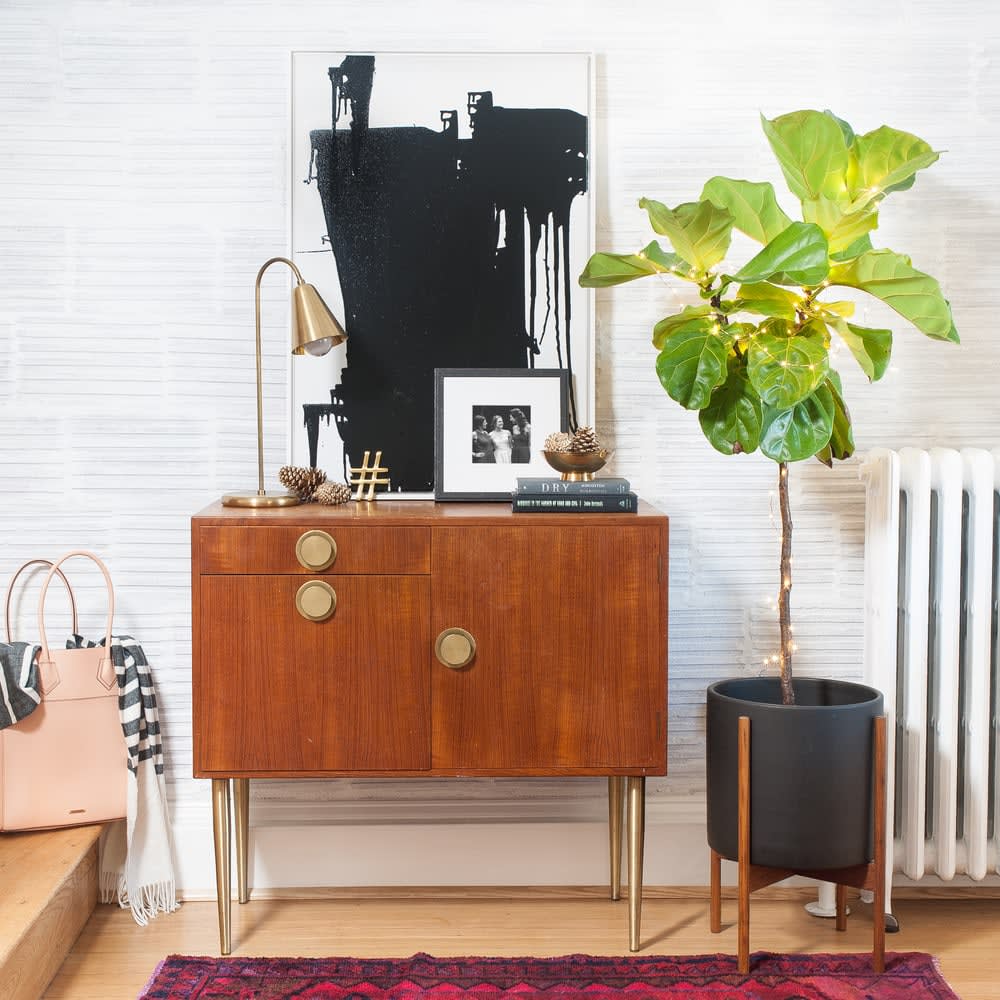 Your home is yours… so it only makes sense to include things that bring you joy. Display a nicely framed picture from you sister's wedding, art from your extremely talented cousin, or even your collection of vintage hats for something quirky. The sky is the limit when creating pieces that are yours. You can rotate pieces to keep it fresh and it will always be a talking point for guests. Flea markets often are the best for scoring pieces to include in the display.
6) Include Hooks and Storage for Essential Entryway Ideas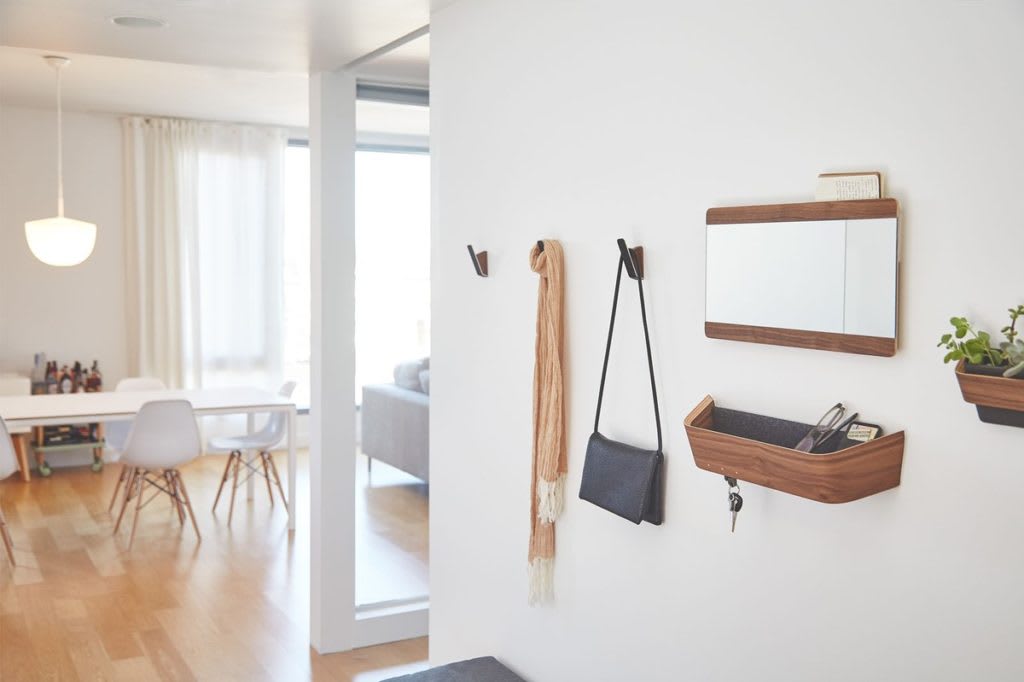 This might be an obvious one, but where the heck are you going to put your things when you come through the door? Make the entryway practical and stylish by installing unique hooks, shelving, and coat racks to keep a clean and organized space. You'll be happy that you know exactly where the dog's leash is and your car keys are exactly where you left them. Create a cool key rack by using hardware sourced from
Anthropologie.
Looking for more home and area info? Check out our other
blog

posts
. If you searching for home advice, getting ready to sell, or need some home design tips reach out to us! We are always ready to help. …And remember first impressions are everything, so make it count in home and life.